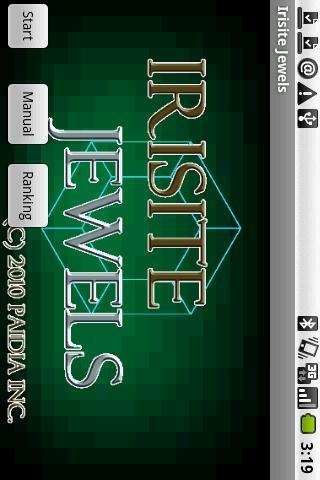 The game: real time puzzle and chain reactive one. Named Irisite Jewels has appeared.
You will see the dark or the light in complex system of cellautomaton.
This is trial one. You can play only 1 Level.
#Now, you found the app. You are in luck. Only now, we will show secret of Irisite.
App Specification
App Name:

Irisite JewelsTrial

Rating:

3

Apk:

jp.co.paidia.game.irisitejewels_trial

Cost:

Free

Developer:

http://paidia.jp/

Market:

market://search?q=pname:jp.co.paidia.game.irisitejewels_trial