Juttuu a finnish news client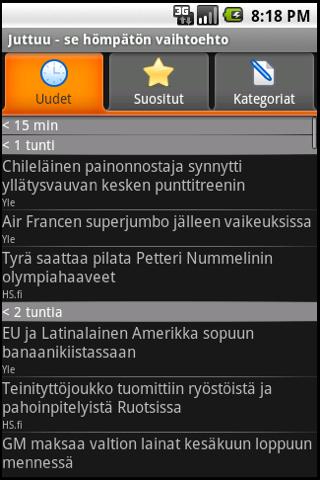 A finnish news client. Language only in finnish so dont download if you DO NOT know it! Big thanks to Jouni Erola for the support. Check out his apps on iPhone!
Sorry guys this probably is the final version, so no widget. Also WiFi should work, change from 3g->Wifi might not, try to reload the news from the ctx-menu.
App Specification
App Name:

Juttuu a finnish news client

Rating:

4.04

Apk:

org.paketti

Cost:

Free

Developer:

http://kahvi.paketti.org

Market:

market://search?q=pname:org.paketti