App Specification
App Name:

Legion

Rating:

3.5

Apk:

com.funkymobilegames.Legion

Cost:

US$4.55

Developer:

http://www.funkymobilegames.com/

Market:

market://search?q=pname:com.funkymobilegames.Legion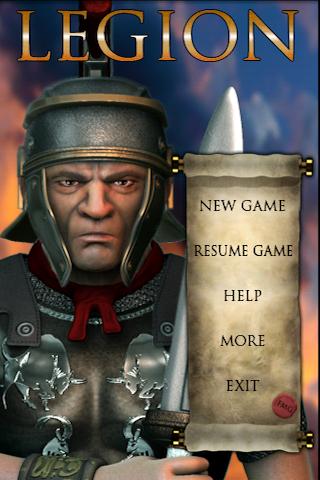 Based on the very popular Stratego board game, Legions is a game that lets the player pit his skill in battle against those of one of the world's most formidable war machines of Antiquity: the Roman Legion. Now imagine two such mighty forces confronting each other.
It is your skill as the Commander in Chief of the roman legions in devising and developing the tactics and moving the troops forwards which will spell either success or failure of the enterprise.
Keep your mind alert to foresee or counter any moves the opponent may make !
As with any complex strategy games, Legions can be played at different levels of increasing complexity to improve your strategy as a Commander.
With an Artificial Intelligence engine designed by Vincent De Boer, three times Stratego world champion, Legions is a game that will not exhaust its possibilities and will provide you with hours of satisfying entertainment.
It's your skill against the fate of the Empire. Do your best. And remember: the Fate of the Empire is at stake and when Rome is in danger, no sacrifice is too great!
FEATURES:
4 difficulty levels
Stunning graphics
Complementing sounds
Resuming of your current game
Saving your strategic board setups
Intelligent AI engine (Invincible Bot engine ranked second in the Computer Stratego World Champions)
AI engine written by Vincent De Boer (three times Stratego World Champion)
Previous Post: Birds Puzzle
Next Post: Zoo Tycoon