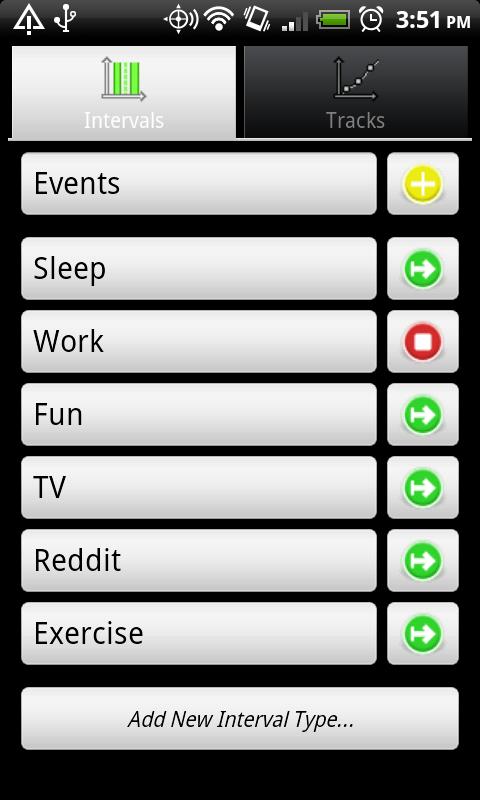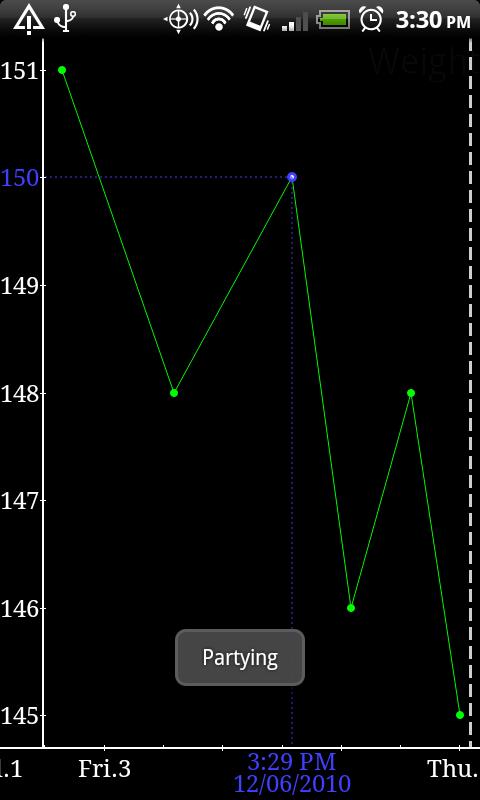 LifeTracking application allows you to track any value that is important to you like your weight, blood pressure, or number of pushups you do a day, as well as any time-consuming activities like sleeping, working, watching TV, etc. You can also graph the data to see it visually and use the application to analyze it.
The goal of the application is to help you know yourself and your schedule better. Hopefully, when you graph things side-by-side youll understand yourself and your life better.
Replies to the comments:
*You can now export all data as a CSV file.
*The application update doesnt delete any data, that was a one-off bug with a very old version. It should never happen again.
*You can change the time when a data point is added by long-pressing the button to add a value.
*Data import/export is coming soon!
PLEASE let me know what features you want to see in the future versions and let me know if there are any problems.
App Specification
App Name:

Life Tracking

Rating:

3.43

Apk:

com.lifetracking

Cost:

Free

Developer:

http://lifetracking.wordpress.com/

Market:

market://search?q=pname:com.lifetracking