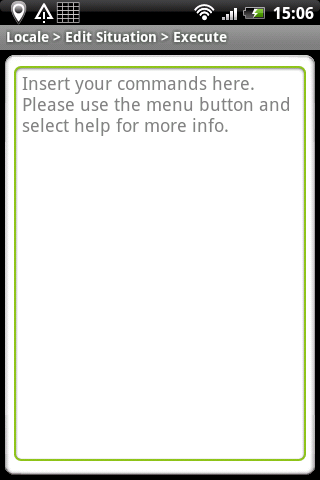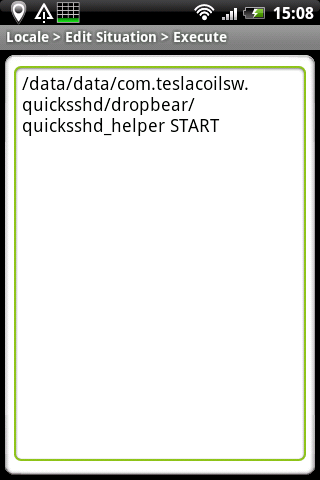 This plug-in for Locale lets you start Linux commands automatically, based on conditions.
It requires the Locale application, which is not free.
If you want to start normal Android applications, please use the Locale Shortcut Plug-in.
If you have root access, this plug-in can also use su to start Linux commands as root.
Users of Tasker who don't have Locale installed please ignore the empty, non-functional menu buttons. Enter your commands and use the back button to save. The help page is the same as the developer's web page.
App Specification
App Name:

Locale Execute Plug-in

Rating:

4.06

Apk:

de.elmicha.app.LocaleExecute

Cost:

Free

Developer:

http://elmicha.de/app/LocaleExecute/

Market:

market://search?q=pname:de.elmicha.app.LocaleExecute