App Specification
App Name:

Locale Google Voice Set Plug

Rating:

4.55

Apk:

com.steelgirder.LocaleGoogleVoicePlugin

Cost:

US$3.99

Developer:

http://sites.google.com/site/steelgirderdevelopmentsite/home/locale-google-voice-plug-in

Market:

market://search?q=pname:com.steelgirder.LocaleGoogleVoicePlugin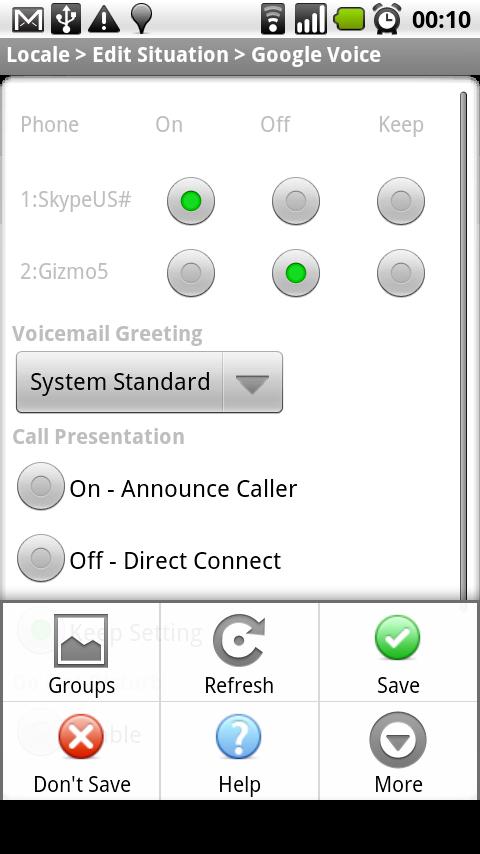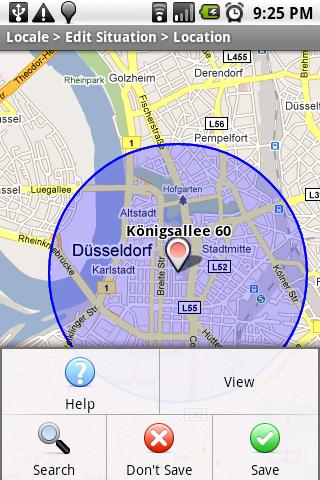 With Locale or Tasker and the Google Voice Plug-In you can control automatically which phones in your GV account should ring, based on all the great conditions Tasker or Locale offers, like your Location, SSID or Time.
PlugIn – it will not run without Locale or Tasker
Recent changes:
Mandatory Market upgrade.
Please email me if you are having any kind of problems. Thanks.
Previous Post: Rakuten Travel
Next Post: LED Torch for Motorola Droid