App Specification
App Name:

Locale

Rating:

3.87

Apk:

com.twofortyfouram.locale

Cost:

US$9.99

Developer:

http://www.twofortyfouram.com/

Market:

market://search?q=pname:com.twofortyfouram.locale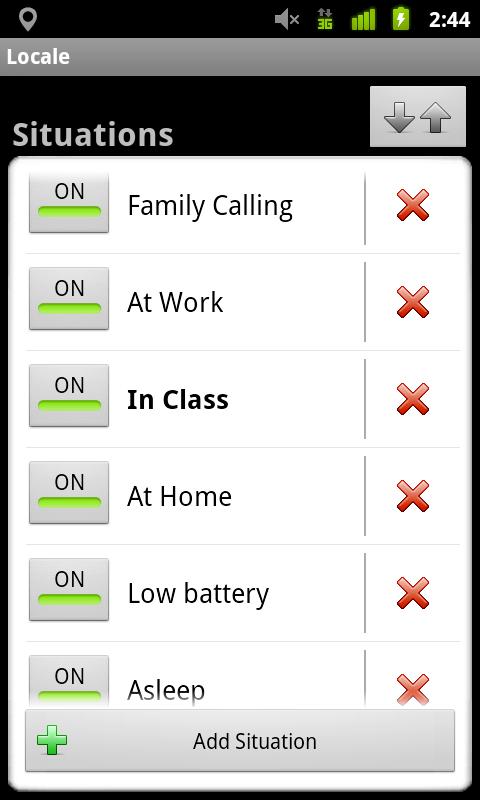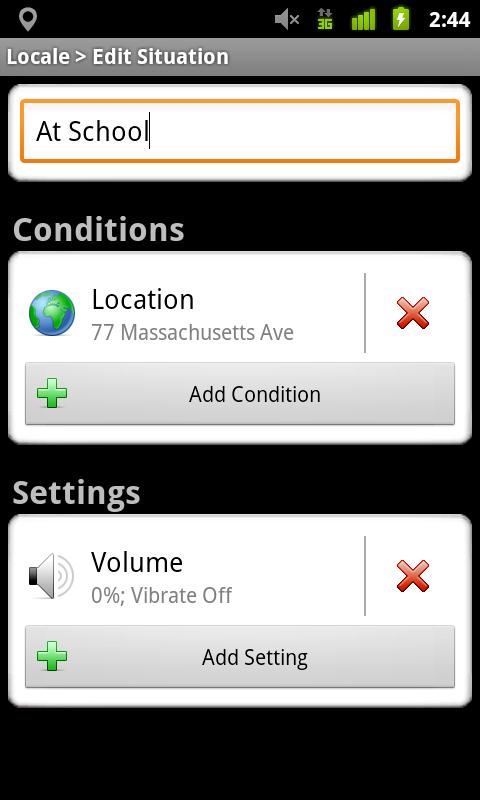 In March 2005, Judge Robert Restaino jailed 46 people when a mobile phone rang in his courtroom & no one admitted responsibility.
So we invented Locale.
Locale manages settings based on conditions, like Location and Time. With Locale, never worry about your ringer going off accidentally again! You can set it and forget it!
Locales advanced artificial intelligence algorithms automatically combine cell, Wi-Fi, and GPS signals to accurately determine location without draining the battery.
Locale is expandable, with over 140 Locale plug-ins now available on the Android Market!
Locale Locale Locale Locale
Previous Post: LW_Snow Livewallpaper SNOW
Next Post: BatteryLife