App Specification
App Name:

MobileChan

Rating:

3.62

Apk:

com.mobilechan.client

Cost:

Free

Developer:

http://www.mobilechan.com

Market:

market://search?q=pname:com.mobilechan.client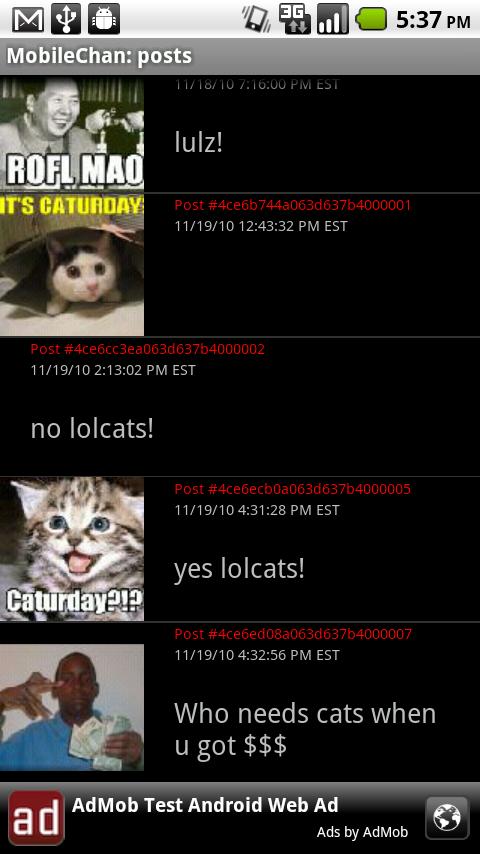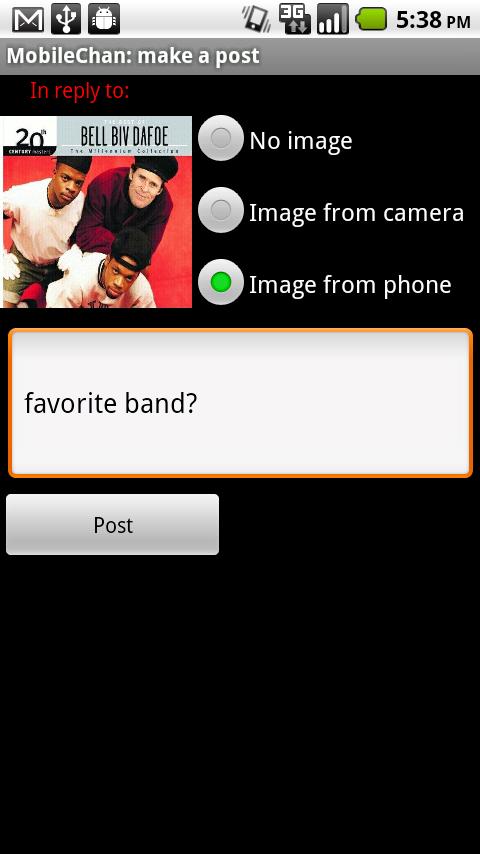 MobileChan is the original mobile image board. One part Foursquare and one part 4chan, MobileChan lets you view images and comments posted anonymously by people near you and submit your own posts for people nearby to read.
Recent changes:
Added a preferences option from the main menu. You can now select from three different views: latest threads worldwide (the default), latest local threads, or closest threads.
Fixed a few bugs, most notably, you can now select images from file managers like OI File Manager in addition to selecting images from the gallery.
Previous Post: World Of Warcraft SMSEgg
Next Post: Basketball News for A1.5