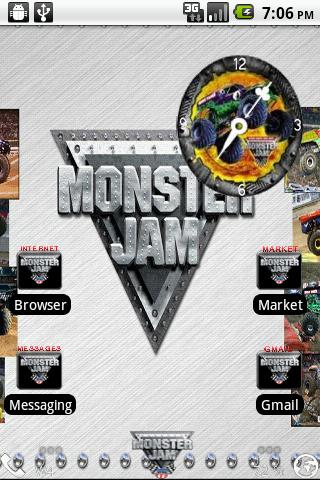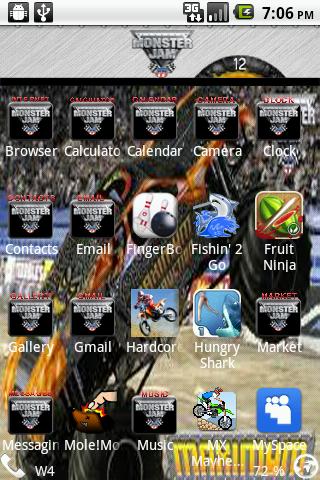 This a a Monster Jam theme that features some of the best Monster Trucks in Monster Jam today,With custom wallpaper, Clock, Icons and more.
This Theme requires one of the following launchers.
* Panda Home(Free in the Android Market)
* Open Home(Screen Shots used with Open Home)
* Crazy Home
::IMPORTANT::
The 12-27-10 update may require users that have installed the theme previous to uninstall and reinstall, This will not make you pay again, Updates are free.
If you encounter any issues at all with this theme, PLEASE dont rate it first, EMAIL us and we WILL fix it.
if you like this theme CHECKOUT some of our other themes by tapping the VIEW MORE APPLICATIONS button below.
Keywords: Monster, Jam, Trucks, Truck, Grave Digger, Maximum Destruction, Blue Thunder, Race, Track, TV, World Finals, Freestyle.
Recent changes:
Changed Wallpaper, Took out the old 4 icons and added a set of new icons. Bug fixes. Should perform smoother.