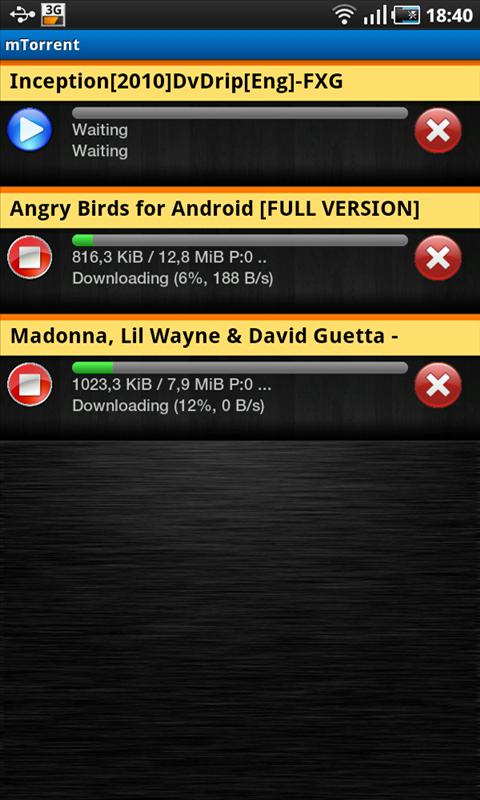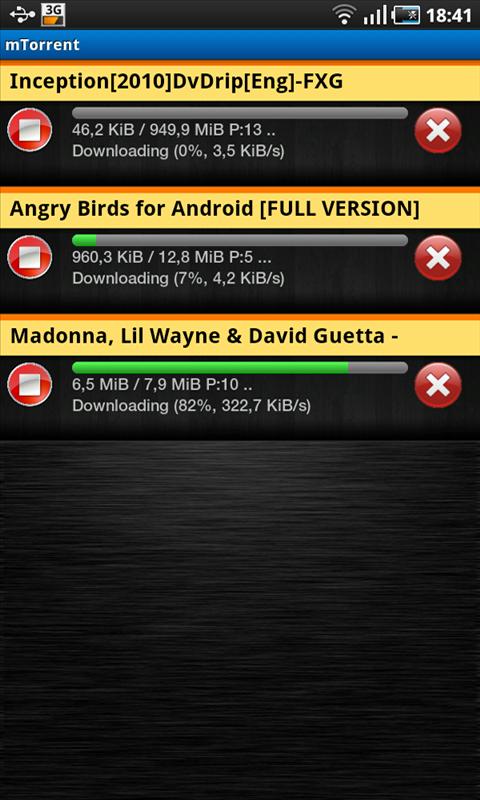 This is a stand-alone BitTorrent client.
It opens/downloads private and public torrent files.
Functions added daily, please check updates (these are free).
Download music, mp3, videos, movies, programs from the web.
Features:
– select files from torrent to download (not to download the whole list)
– search torrents on the app (with isoHunt.com), you don't need the browser any more
– resume download
– limit to only wifi
– maximum download speed limitation
– unlimited number of opened/started torrents (depends on device)
– runs as a service
– download path can be changed
– Samsung Galaxy Tab, HTC Hero compatible :)
Unlimited number of torrents, downloads, sizes, and bandwith.
Please use with an unlimited data plan, or with wifi.
If you like it, tell your friends, if not tell me (Send email to developer button).
Please rate and/or comment, Thank you.
App Specification
App Name:

mTorrent Pro

Rating:

2.92

Apk:

com.sdfteam.mtorrent

Cost:

US$0.88

Developer:

http://toolbox.starhost.hu/

Market:

market://search?q=pname:com.sdfteam.mtorrent