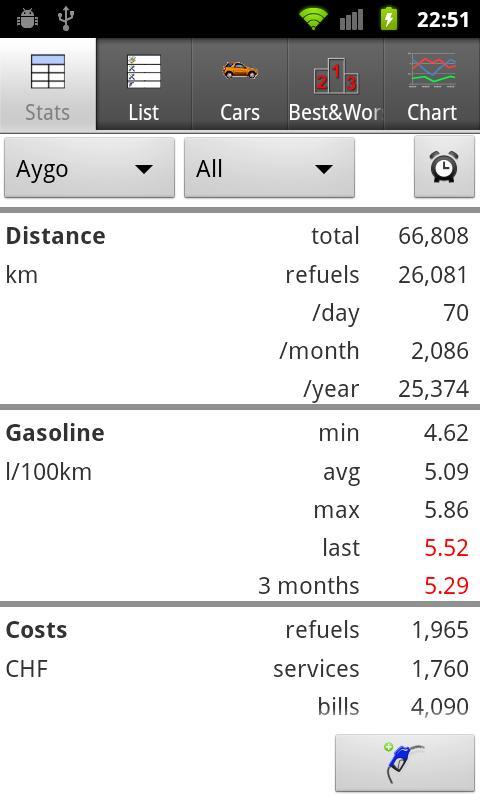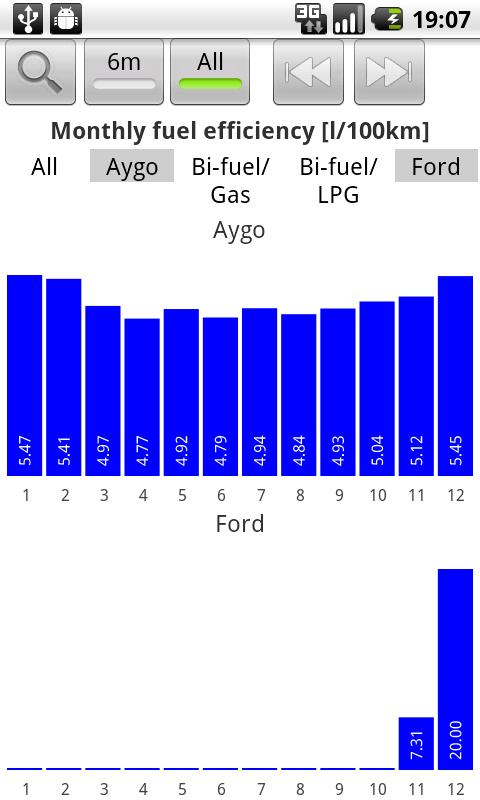 Track your car's(bikes) expenses/mileage.
– Full fuel management (costs, efficiency, …)
– Maintenance records
– Bills
– Charts (exportable as png files)
– Reminders
– Statistics/charts
– Export/import in csv/xml.
– Automatic backup of data on sd card
– Bi-fuel cars(LPG/CNG)
– Dual-fuel cars(E85,…)
bugs/support/new features -> by e-mail
If you like this program, there is a donation version -> search for "My Cars Donation" in the market.
App Specification
App Name:

My Cars

Rating:

4.43

Apk:

com.aguirre.android.mycar.activity

Cost:

Free

Developer:

http://sites.google.com/site/davagdroid/mycars

Market:

market://search?q=pname:com.aguirre.android.mycar.activity