App Specification
App Name:

Network Counter

Rating:

3.86

Apk:

com.mapeapps.networkcounter

Cost:

Free

Developer:

http://www.mapeapps.com

Market:

market://search?q=pname:com.mapeapps.networkcounter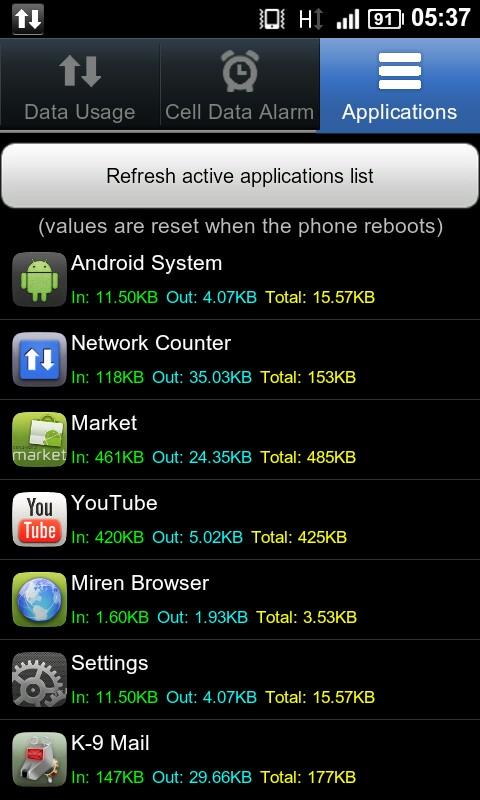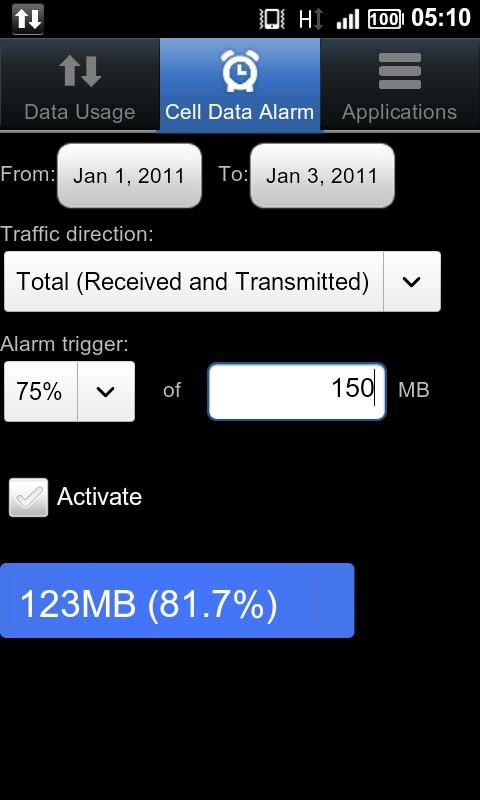 Network Counter is Android (2.2+) application for monitoring of network traffic.
Features:
- Displays data usage statistics for Wi-Fi and Cell / Mobile networks.
- Possibility to setup an alarm for cell data usage.
- Network statistics for currently active (running) applications.
Data stats gathering is done via our background service which has been designed for a low power consumption and supports device reboots (not including hard resets or direct battery pulls) and network disconnects.
Note, A2SD (SD card support) functionality is not possible due to necessary background service. However, if it's your preference, there is no limitation to use A2SD+ (ext partition).
Many cool features will be added in the near future.
In a case of any feature suggestion or a bug report, please, contact us on our e-mail.
Requires:
- Mobile / Cell or Wi-Fi HW module in your phone / tablet
- Android's TrafficStats API supported via your phone's ROM
Previous Post: Power Manager Full
Next Post: Pandahome theme: Ascii Wave