App Specification
App Name:

On The Ministry

Rating:

4.82

Apk:

otm.ui

Cost:

US$2.38

Developer:

http://www.androidzoom.com/android_applications/productivity/on-the-ministry_kgzp.html

Market:

market://search?q=pname:otm.ui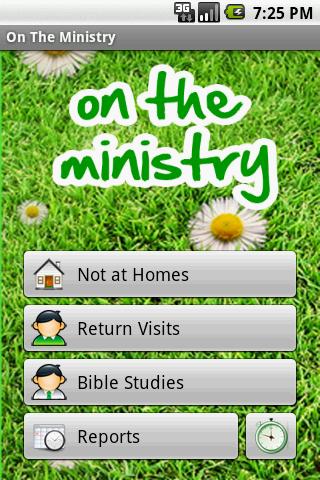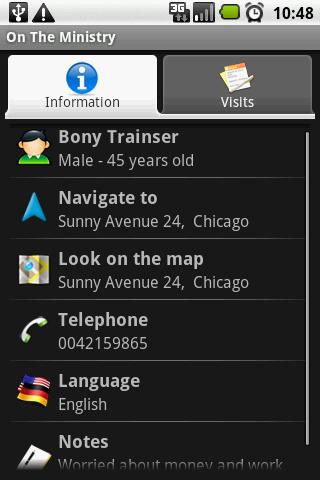 New app for Jehovahs Witnesses field service.
Organize your Return Visits, Bible studies and Not at Homes. Look all your calls on the map or navigate to them. With the GPS functions you will be able know and take note of the addresses of your calls or Note At Homes.
With On The Ministry you can also add reminders on your Google Calendar after you finish a visit… you will never forget to return the next week.
Control you statistics, send your monthly report by email or by SMS or use the Chronometer function to know the time you were in field service.
You can change the default theme, save and restore a backup of all your data on your SD card (press the menu button in the main window to enter in the config area)
It is not an official WatchTower app
* Feel free to contact the developer with any issue or question
Previous Post: GarlicContacts
Next Post: Texas DI 2010-11