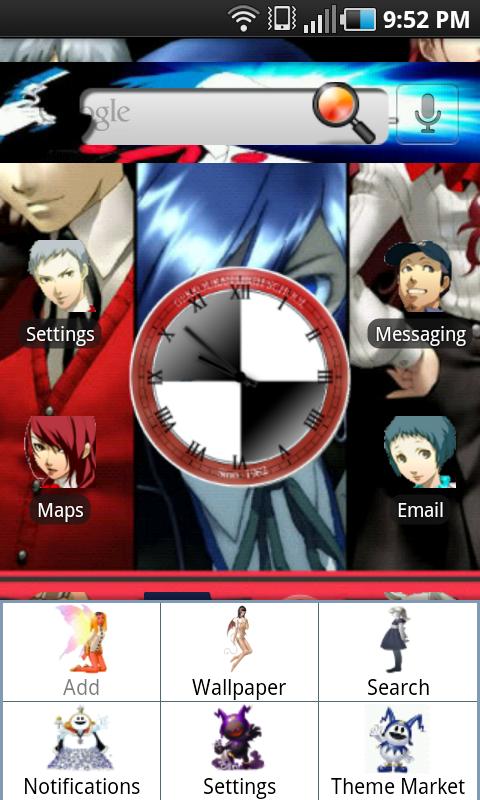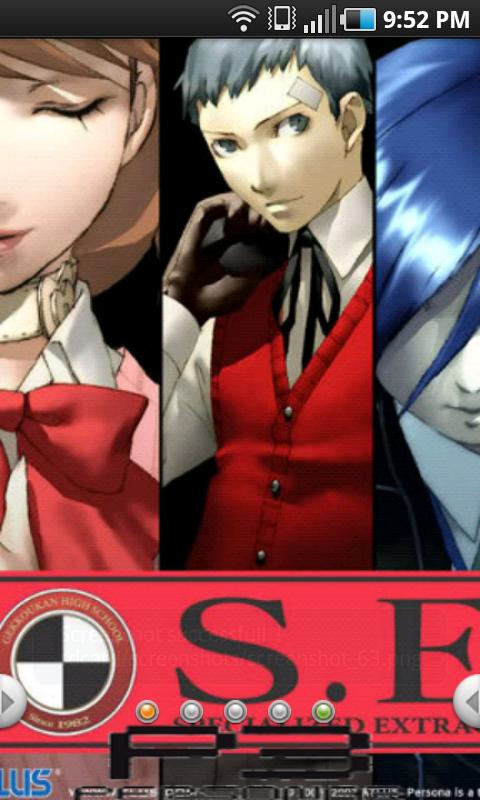 Home Replacement is needed to use this. Screenshots were taken using 91pandahome 2 on a Captivate.
This theme is created for one of my all time favorite rpg series. Made to represent the 3rd entry, it uses icons and themes from the game. Also a sidebar using classic personas. Email me any issues.
All images copyright of Atlus. Please check out my other themes! Thanks!
App Specification
App Name:

Persona 3 Theme

Rating:

3

Apk:

com.nd.android.pandatheme.p_persona_3

Cost:

US$1.50

Developer:

http://sites.google.com/sites/amegadev

Market:

market://search?q=pname:com.nd.android.pandatheme.p_persona_3