Personal DVR 6-Mon Subscripton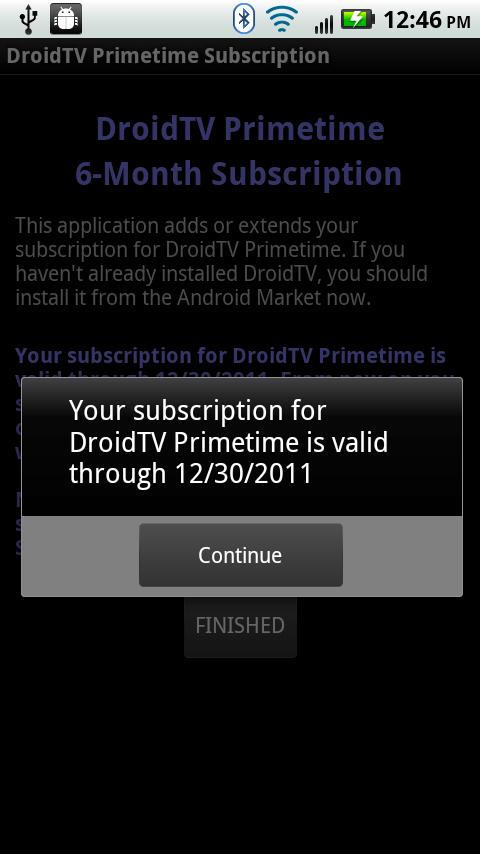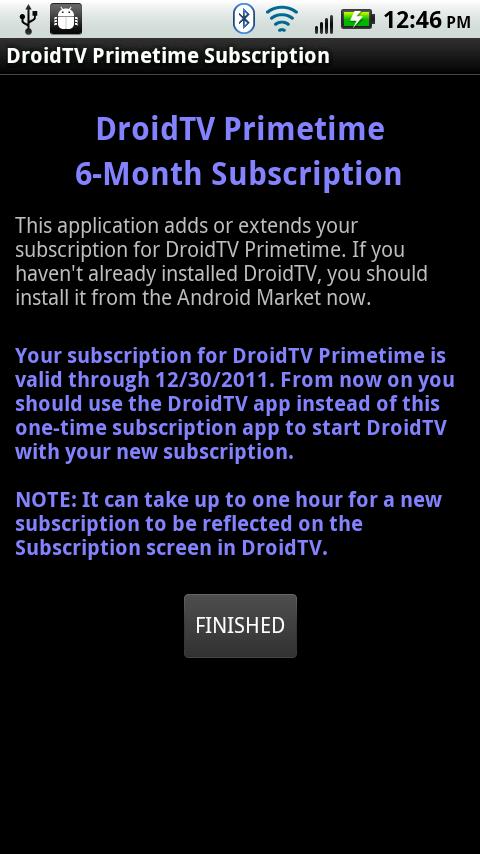 Watch TV on your phone in full HD-480p resolution with DroidTV. Choose from hundreds of episodes of the most popular shows from the major TV networks. Watch whenever you want, wherever you want. It's TV the way you want it. It's DroidTV.
DroidTV Primetime adds the best prime-time, subscription-only shows to DroidTV. This is a 6-month subscription that automatically starts when you first run this DroidTV Primetime app. You must use the free DroidTV app to actually record and view these prime-time shows (search DroidTV in the Android Market).
The following subscription-only primetime shows are added to DroidTV by this subscription:
• Burn Notice
• Castle
• Family Guy
• Fringe
• Glee
• Grey's Anatomy
• House
• Lie To Me
• Modern Family
• Outsourced
• Private Practice
• Raising Hope
• The Cleveland Show
• The Office
• The Simpsons
• Warehouse 13
Note: The list of DroidTV shows available by subscription are subject to change at any time.
App Specification
App Name:

Personal DVR 6-Mon Subscripton

Rating:

4.27

Apk:

com.PersonalDVR.Subscription

Cost:

US$5.99

Developer:

http://DroidTV.com

Market:

market://search?q=pname:com.PersonalDVR.Subscription