App Specification
App Name:

Piano Instructor

Rating:

4.1

Apk:

com.okythoos.android.pianoinstructor

Cost:

US$2.99

Developer:

http://okythoos.no-ip.biz/piano-instructor

Market:

market://search?q=pname:com.okythoos.android.pianoinstructor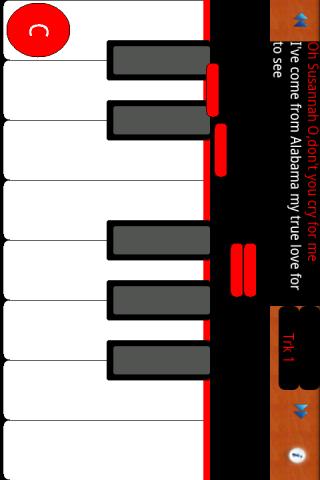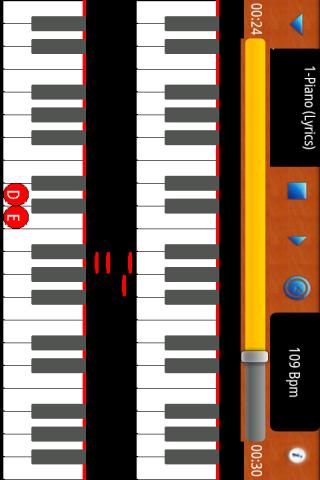 Learn how to play your favorite songs on the piano!
Load any MIDI (.mid) or Karaoke (.kar) song file and play the keys guiding you on the light-up piano or practise on your own piano. You don't need to know how to read music sheet to play the piano!
- Multitouch light-up Synthesizer Keyboard
- Virtual Synthesizer with 128 instruments (Piano, Organ, Saxophone, Violin, Flute, etc)
- Practise playing the notes step by step
- Play along with the background music (guitar hero like)
- View the notes of any instrument in a MIDI file
- Practise on your own piano with a full Grand Piano view.
- Display scrollable lyrics for karaoke songs so you can sing along.
- Chord Detection and Chord Name display (Maj,Min,Dim, Aug, 7th, Sus2, Sus4, etc).
- Tempo and Position controls so you can slow down, pause, seek to practise specific sections.
Screen Multi-touch is not supported by all devices. App response and speed varies across devices
Previous Post: Lawyers And Legal Jokes
Next Post: Download Mozilla Firefox