App Specification
App Name:

Pop the Bubble

Rating:

3.44

Apk:

de.kashban.android.knallfolie

Cost:

Free

Developer:

http://www.kashban.de

Market:

market://search?q=pname:de.kashban.android.knallfolie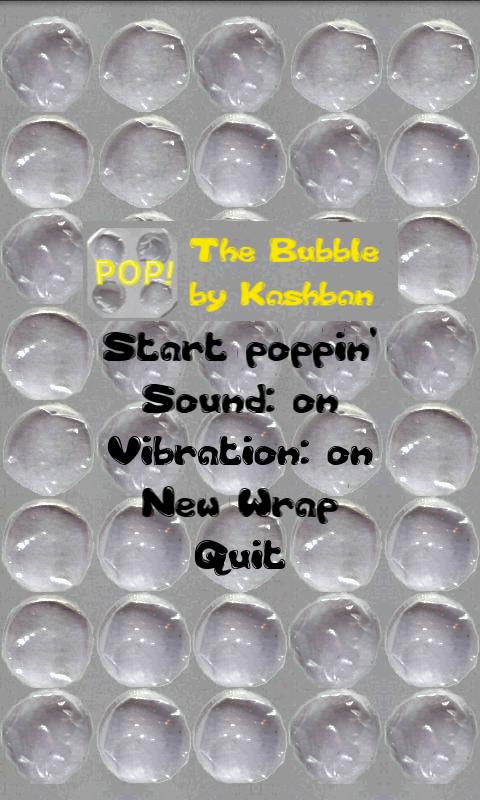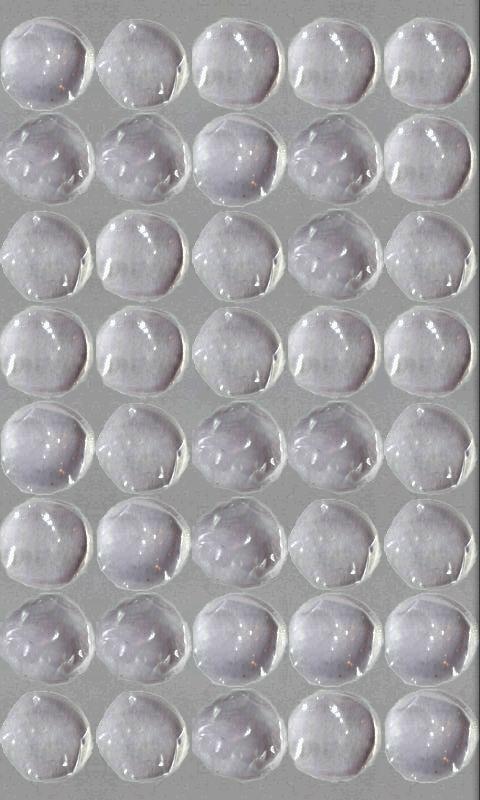 (Yet) simple but addictive app well known for its calming and chilling effects. It features photo realistic bubble wrap and a realistic delay between touching the wrap and busting the bubble.
Get them all and youll receive a whole brand new wrap! Rince, repeat and you probably forget about all the stress and hassle you encounter during the day.
This is V1.2 of the app. It has been tested on a real HTC Desire (Froyo) and several emulator devices from Android 2.1a to Honeycomb. Size of bubbles should be about the same on all devices regardles off display size and density.
If you stumble upon any issue or error, please let me know, including your devices brand, type and Firmware version, if known. If you have any ideas how to improve the apps functionality or design, let me know either.
Featuring the andengine (http://www.andengine.org).
In pipeline:
Remove memory leak
Handle screen orientation change
Enhanced compatibility for Tablets
Intro
Bubble Maniac mode (no delay, swipe instead of touch)
Previous Post: 15Puzzle Problem
Next Post: Contra 4: Redux