App Specification
App Name:

PoppyPinkCOACH Home Theme

Rating:

4.15

Apk:

com.nd.android.pandatheme.p_pink_poppy_coach

Cost:

US$0.99

Developer:

http://www.hyperfocusedinc.com

Market:

market://search?q=pname:com.nd.android.pandatheme.p_pink_poppy_coach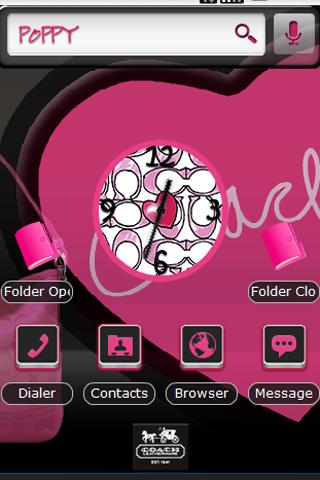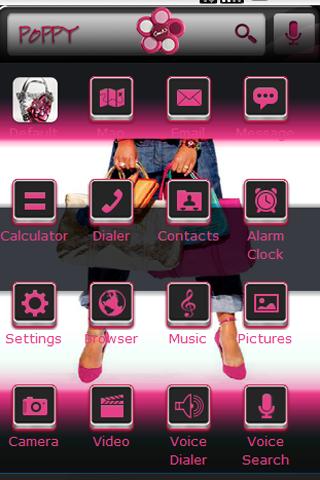 Special request was made for this Pink & Black COACH theme.
Theme is for PandaHome–also works with Open Home, dxTop, aHome(full only), & Crazy Home. You must have one of these home replacement apps installed to apply this theme.
If you like this, please comment & rate!
Email with questions.
Thanks :)
Recent changes:
minor changes for Android Market update
Previous Post: pfGallery
Next Post: Angel Island