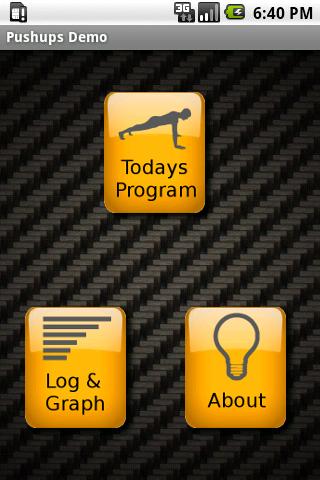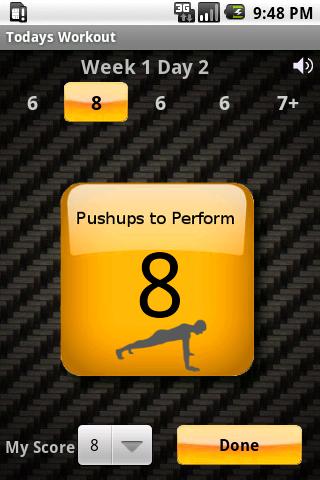 Pushups will help you follow the six week pushup program at hundredpushups.com.
* A timer to manage the rest time between each set.
* Built in workout schedule.
* Keeping track of your progress.
Note that this app is not affiliated with the hundredspushups.com web site.
THIS VERSION IS LIMITED TO THE FIRST WEEK ONLY.
Recent changes:
Changed app name due to Trademark infringement.
App Specification
App Name:

Pushups Demo

Rating:

3.69

Apk:

com.toband.hundredpushupsdemo

Cost:

Free

Developer:

Market:

market://search?q=pname:com.toband.hundredpushupsdemo