App Specification
App Name:

Quick App Clean Cache

Rating:

4.53

Apk:

com.cerisierbleu.qac

Cost:

US$1.01

Developer:

Market:

market://search?q=pname:com.cerisierbleu.qac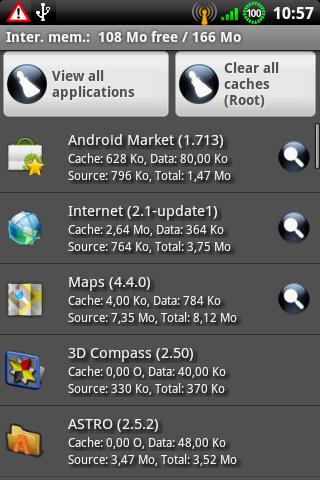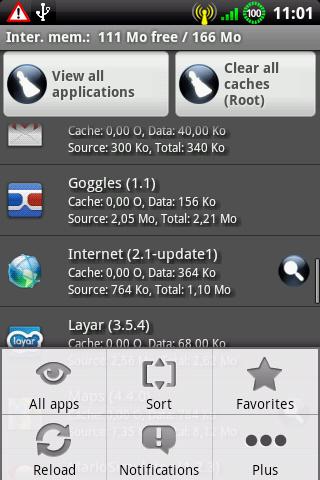 Displays all applications cache size and provides direct access to system cache and data clearing.
Also flags running apps and allows to kill them.
Clear some histories
★ New ★
One click clear all for non rooted
(beta, may not work for some devices,one by one otherwise)
★ Works also on NON ROOTED phones
★ Clear all at once (ok for root, beta otherwise)
★ Sorts by cache,data,src,total,running
★ Clear histories, searches (beta):
– Call logs
– Browser history
– Market search
– Gmail search
– Quick search bar history
– Maps search
– Navigation history
– Youtube search
★ Scheduler
★ Size limit notifications
★ App, task killer
★ Widget with one click clear all
★ App2sd
★ Widget notes ★
Sometimes have to reboot phone before seeing widget in list at firt install or update.
★ Force close after update ★
May rarely happen, just uninstall and reinstall
★ Remark / Issue ★
Please send mail, comments rarely watched
Android 1.5 to at least 2.3r1
Previous Post: Mohandas Gandhi
Next Post: Home Buying Planner