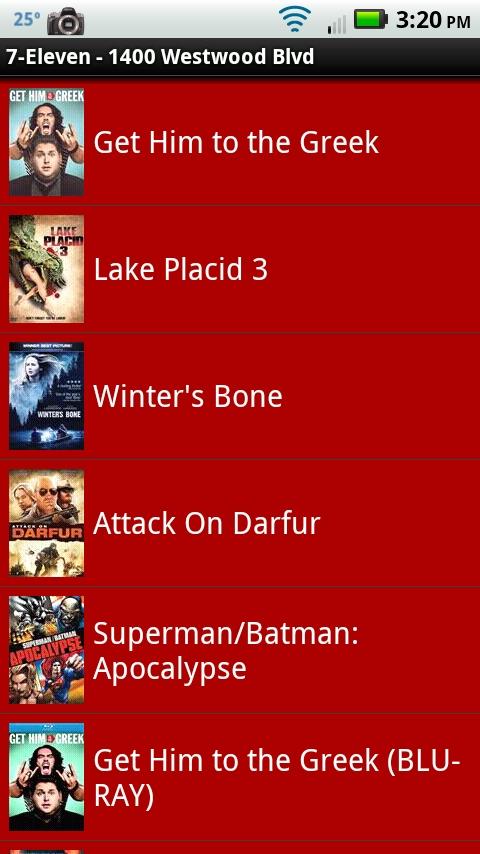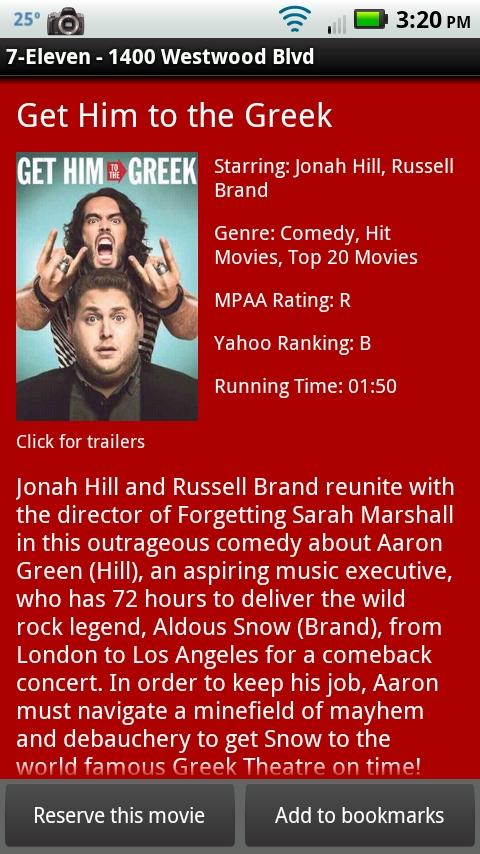 Find redbox™ kiosks nearby or by location and view their inventory then reserve the movies you want for pickup.
View movie details and find trailers in YouTube
Locate kiosks in google maps
Bookmark kiosks and movies
Add out of stock movies to wishlist and get notified when they are back in stock
** Sorry to those who were having issues with the app for the last few days and for the app being out of the market. Redbox™ has been having issues with their system.
** This app replaced RedBoxer, which was pulled from the market without my control, contact me for a refund if you bought that app
** Please report any bugs with this update so they can be fixed. I test my application as thoroughly as I can before publishing it to the market, but with the nature of Android and the variety of hardware that runs Android, it is impossible to account for everything.
Leaving comments when you have issues does not do anything to help me fix the issues. If you see issues, please contact me so I can learn what the issue is and more about what might be causing it. If I can't help you for some reason, then feel free to leave a comment about the issue.
DroidSoftDev and RedReserve are in no way affiliated with Redbox™ Automated Retail, LLC or www.redbox.com. Redbox™ is a registered trademark of Redbox™ Automated Retail, LLC. RedReserve securely stores your account login information and never shares it. RedReserve gets only limited credit card information from your account; it does not get your full credit card number. RedReserve does not store any credit card information that it does get. You are asked for you credit card's CVV code every time you reserve a movie with RedReserve. Your card's CVV code is needed to make the reservation, but is not stored by RedReserve.
App Specification
App Name:

Red Reserve

Rating:

4.18

Apk:

com.droidsoftdev.redreserve.main

Cost:

US$1.99

Developer:

http://www.droidsoftdev.com

Market:

market://search?q=pname:com.droidsoftdev.redreserve.main