App Specification
App Name:

Rhythm Runner Free

Rating:

2.88

Apk:

it.cloudspace.rhythmrunner.free

Cost:

Free

Developer:

http://www.apprssd.com

Market:

market://search?q=pname:it.cloudspace.rhythmrunner.free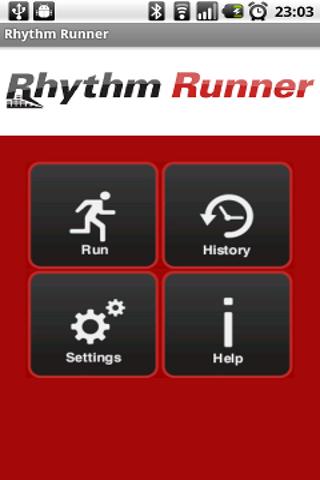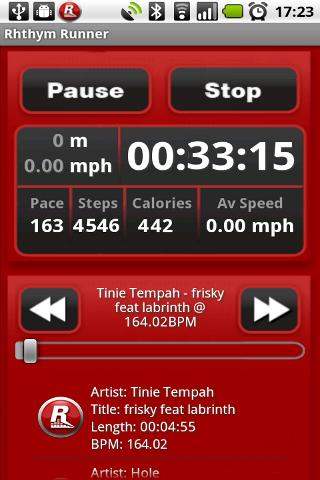 This is the free ad supported version of Rhythm Runner
Try to imagine having motivating music for your whole run and exercise routine!
Rhythm Runner uses a dynamic playlist to match your music to your pace using your steps per minute against the songs BPM
RR also has GPS maps and calorie / speed / distance calculations
If Rhythm Runner does not recognise most of your music then follow the instructions for MixMeister set up!
Tested on Google Nexus One, HTC Desire, Motorola Milestone, HTC Dream, T-Mobile G1.
Full version add support for workout programs such as interval training and power walking.
If you can verify other phones then please email us, if phones produce bugs, let us know when and where it happened and we will work on a fix.
Contact info@rhythmrunner.net for any queries or bugs.
From Trendhunter.com:
The Rhythm Runner app is a supremely clever next-generation app that matches your music to your running pace. By using any smartphone's accelerometer, it can measure your pace and automatically match music to the beats per minute of the music stored on your phone.
For those keen runners out there, you know how annoying it is to have to keep stopping and madly pressing buttons to change a track. The Rhythm Runner app eradicates this problem. Featuring google map intergration, calorie counting, and speed trackers, this genius gadget is a holistic fitness feature.
Recent Changes:
v1.4 More fixes to make the app better.
v1.3 fixed a couple of bugs.
Recognises music better
v1.2 Retrain fixes and updates
Previous Post: Ringtone Extra FREE
Next Post: FlyBox