App Specification
App Name:

Root System Font Installer

Rating:

3.58

Apk:

com.canvs2321.font_installer

Cost:

US$0.99

Developer:

http://android.bevermy.com

Market:

market://search?q=pname:com.canvs2321.font_installer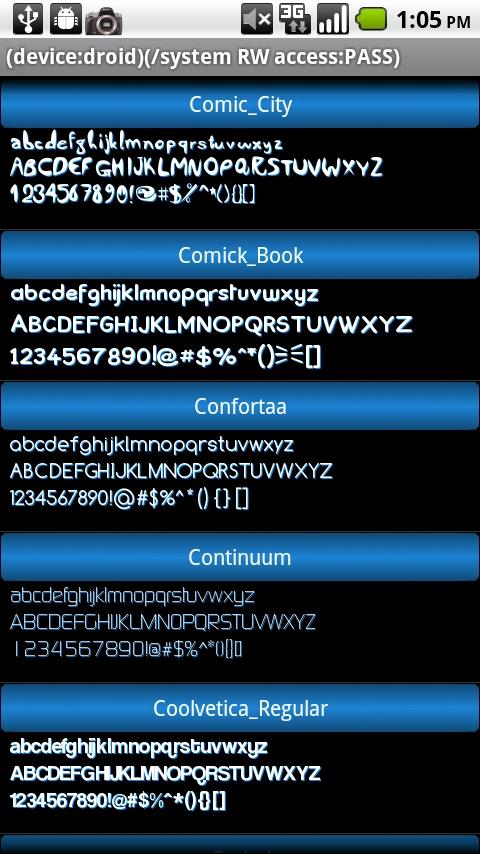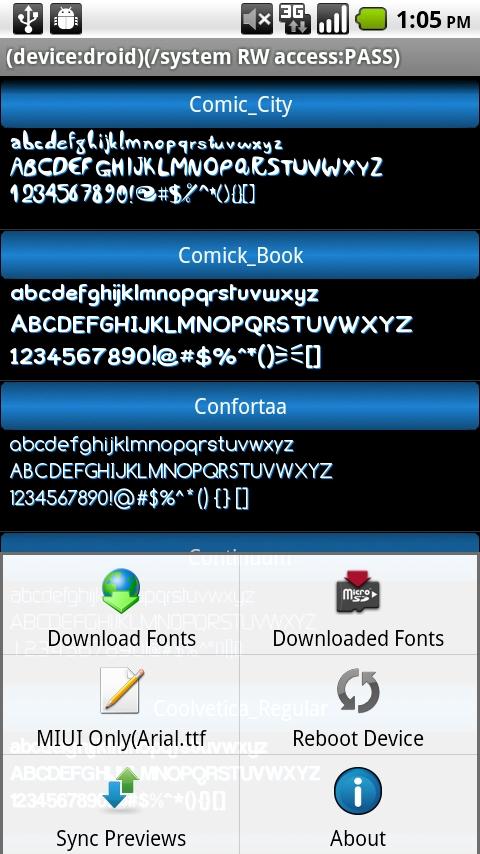 -(Busybox+Root+NAND Unlocked Device Required!)-
+Preview Fonts before Download!
+202 Fonts to choose from!
+Changes the default font for your android device to the downloaded Font.
Recent changes:
+Radically updated the App
+Will be adding Searching and Filtering soon
+Can be a bit sluggish on SDCard Fonts if previews aren't found, it uses the Font.ttf file to preview, and is resource hungry :)
Let me know if you experience bugs, as i've changed ALOT of code!
Previous Post: KBGA 89.9 FM
Next Post: Number Fixer