App Specification
App Name:

Shakes & Fidget Notification

Rating:

3.56

Apk:

transblack.Widgets.sfNotification

Cost:

Free

Developer:

http://transblack.net/joomla/de/technik/android/69-shakes-a-fidget-widget.html

Market:

market://search?q=pname:transblack.Widgets.sfNotification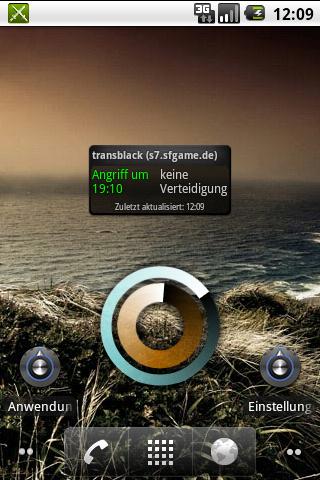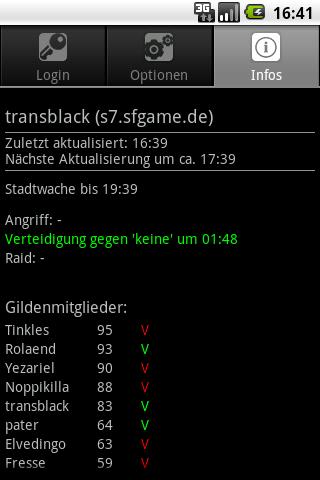 This widget notifies you hourly of upcoming guild actions in the browsergame Shakes&Fidget (www.sfgame.de).
LONG PRESS ON HOMESCREEN to place it.
If it "won't work" or "doesn't open", please be more specific in the comments or mail me. Can't fix it otherwise!
Also includes a standalone app, which must be manually updated.
Features an info page displaying the next scheduled update time, your city guard status, guild actions, last fight result (if intercepted by the Widget) and the list of guild members (and if they're signed up for the guild action(s)).
Up to 10 login-profiles (except password) are now automatically saved when the login was successful, and can be reused in the app or when placing a new widget.
Please read the website-article before use, and post/mail me all errors you observe. Thanks :)
Can't think of a way it could harm your player account, but: Use at own risk!
Previous Post: Random Kindness
Next Post: Moto mApps Washington