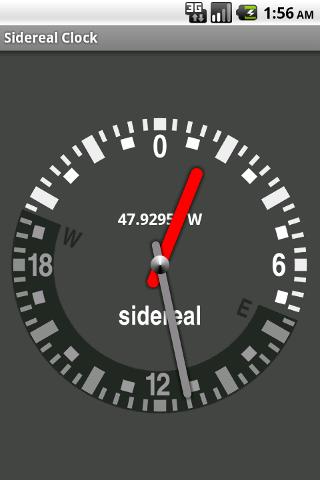 The Sidereal Clock displays sidereal times and several other time standards, such as UTC, solar time and julian date. It has 3 time displays and you can choose what time to show in each of them. Gets your longitude via GPS.
Froyo SDcard installable. Supported by Google Ads.
New: Analog sidereal clock added.
App Specification
App Name:

Sidereal Clock

Rating:

4.33

Apk:

bz.bsb.sidereal

Cost:

Free

Developer:

http://www.bsb.bz

Market:

market://search?q=pname:bz.bsb.sidereal