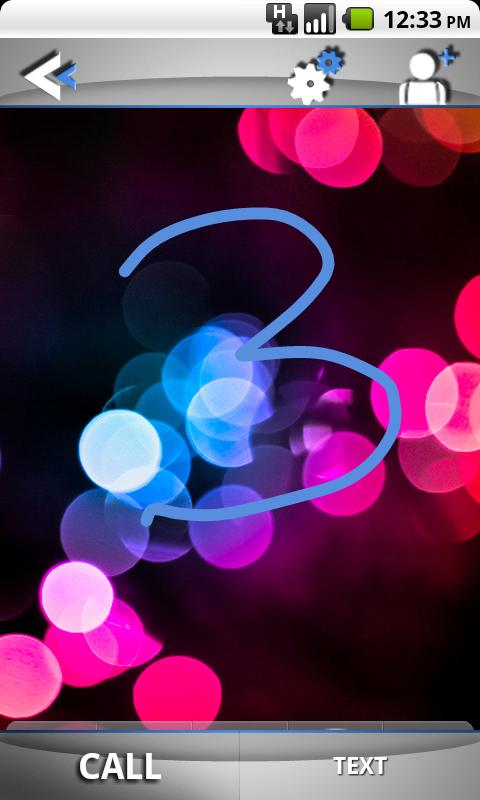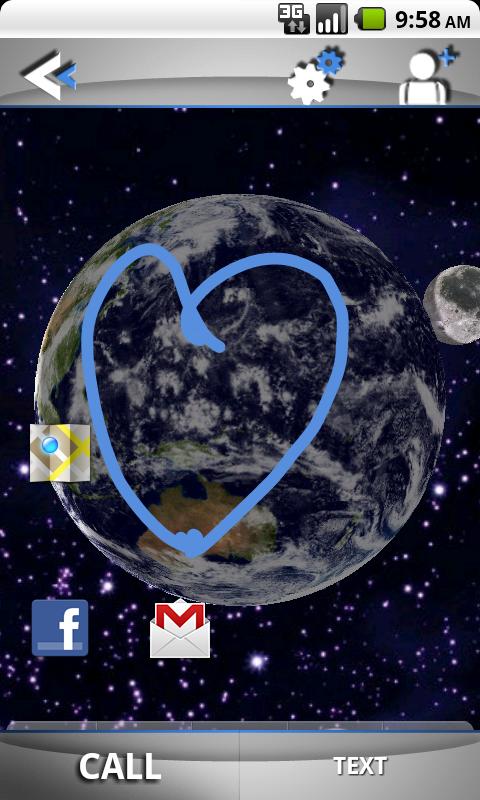 SIGN Speed Dial and Text Application
Sign is a unique, gesture-based speed dial application. Quickly and easily call or text the people you contact most often directly from the home screen with a simple swipe of your finger.
***Known Issue – View Assigned Feature is not working on Android Version 1.6 and earlier. We are working to fix this issue***
Unlimited speed dial storage with the full version – Store gestures for as many contacts as you want – No Limits. The Lite version (free) allows up to three (3) contacts to be assigned.
Sign prevents inadvertent or accidental calls which can be common with direct dial icons or other quick dial widgets. Other speed dial applications and widgets initiate calls after touching the icon, even if it's accidental or inadvertent when using the phone. Inputting a gesture instead of simply tapping an icon greatly reduces the potential for accidental calls.
Sign also has several additional built-in measures to prevent misdials including an adjustable dial confirmation (none to 4 seconds) as well as allowing contact selection in the event Sign recognizes multiple contacts from the input gesture.
Use single OR multi-stroke gestures ("signs") to create unique, customized signs for your contacts, including numbers, letters, words, symbols, etc.
Enhanced gesture recognition uses a custom-designed gesture recognition engine to more accurately and consistently identify gestures.
Initiate phone calls or send text messages directly from your home screen. Quick and easy to use, you don't have to look at the phone to search through phone numbers and contacts. Just Sign.
We are committed to continually improving Sign and adding functionality. We appreciate your feedback, comments, and suggestions and we use these to determine what features and functionality to add in future updates.
***PLEASE contact us if you have any problems simplyapplied@gmail.com – We will respond quickly to any issues. We cannot respond to or fix errors in the comments***
App Specification
App Name:

Sign

Rating:

4.42

Apk:

com.simplyapplied.sign

Cost:

US$1.99

Developer:

http://www.simplyapplied.com

Market:

market://search?q=pname:com.simplyapplied.sign