App Specification
App Name:

Smart Measure Pro

Rating:

4.46

Apk:

kr.aboy.measure

Cost:

US$0.99

Developer:

http://androidboy1.blogspot.com

Market:

market://search?q=pname:kr.aboy.measure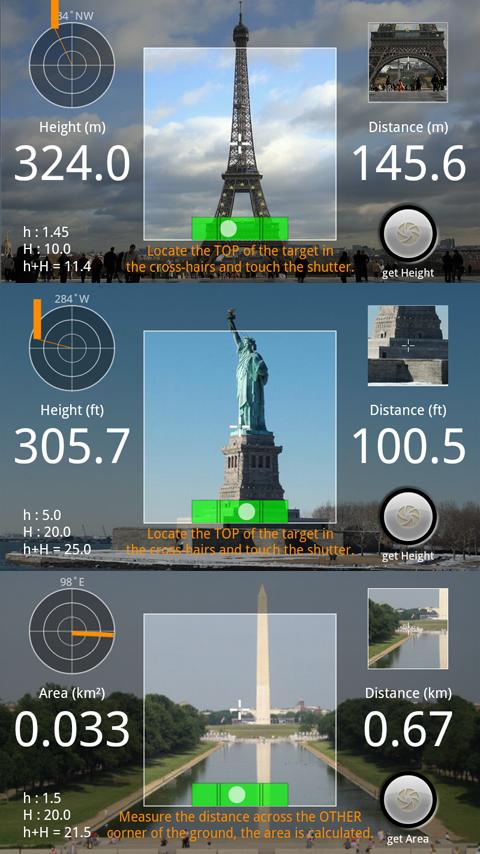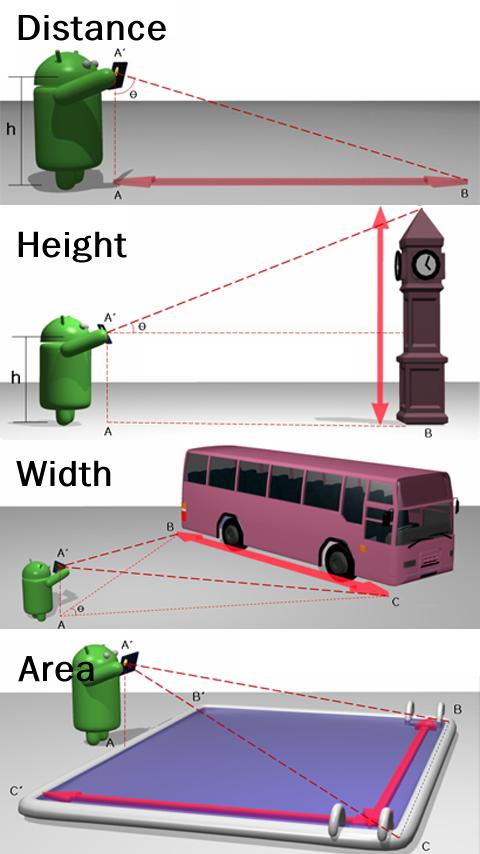 Smart Measure Pro is part 2. of the Smart Tools series. (distance, height, width, area)
This range-finder app measures the Distance, Height, Width and Area of target with your phone.
Are you ready to gauge all? Just stand up and press the shutter.
The important point is aiming the camera at the GROUND, NOT the object. (i.e. In order to measure the distance from somebody, aim at his shoes.)
* Pro version added
1) the Width and the Area can be measured
2) Silent Shutter sound
3) Portrait mode
4) Camera Zoom
5) Virtual Horizon
Do you want more and more?
Get the [Smart Tools].
Previous Post: Cerbroid Vibrate Ringer
Next Post: BKS Bible Names Glossary