App Specification
App Name:

Soft Alarm

Rating:

3.44

Apk:

net.eggenstein.android.alarm

Cost:

Free

Developer:

http://android.eggenstein.net/softalarm

Market:

market://search?q=pname:net.eggenstein.android.alarm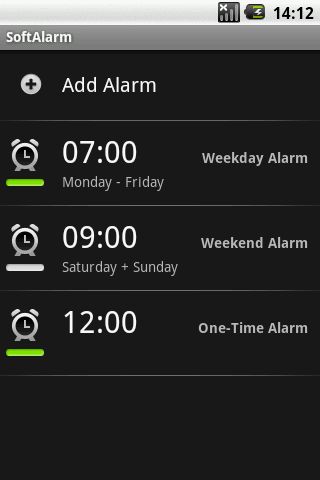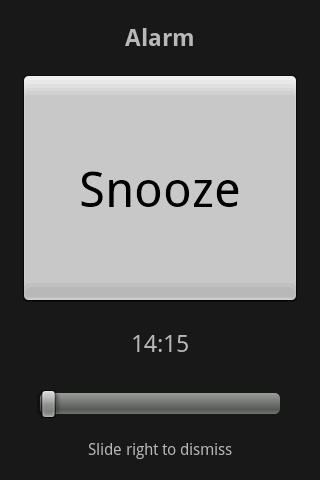 This program is like the built-in alarm clock but this one doesnt want to kill you in the morning. It rather wants to wake you up smoothly.
* fade-in alarm
* easy interface (big snooze, safe dismiss)
* optional voice output
BETA Version!
Please dont use as your only alarm clock yet!
Changelog in the programs main menu.
Previous Post: Realink iExcite
Next Post: AU:Android University