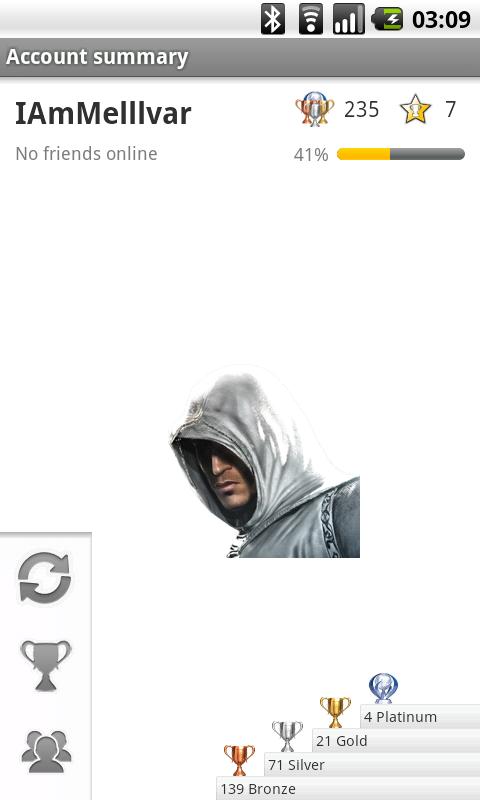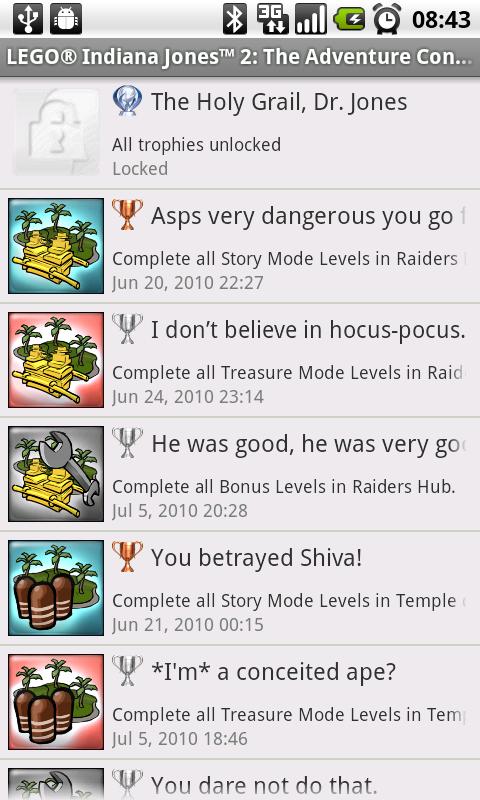 Spark Trophies is a PlayStation Network client from the creator of Spark 360, and features:
* Full played game history, with trophy information
* Friends list, with status and trophy information
* Trophy comparisons
* Notifications when friends sign on
* PSN widgets to your home screen
Additionally, Spark Trophies:
* Allows you to add any number of accounts
* Supports North American and European PSN accounts
This application requires your PlayStation Network email address and password. Your credentials stored securely on your device, and submitted only to PSN's servers.
Please note that available information varies by account region (North America/Europe).
Please also note that friend and trophy information is not available from PSN in realtime, except on a PS3 console.
Tags: PSN, PS3, PSP, trophies, avatar, gaming, PlayStation, friends, games, notifications, widgets
App Specification
App Name:

Spark PS PSN client

Rating:

3.7

Apk:

com.akop.handel

Cost:

US$1.00

Developer:

http://www.sparktrophies.com

Market:

market://search?q=pname:com.akop.handel