App Specification
App Name:

Super Block

Rating:

1.83

Apk:

net.ferio.superblock

Cost:

Free

Developer:

Market:

market://search?q=pname:net.ferio.superblock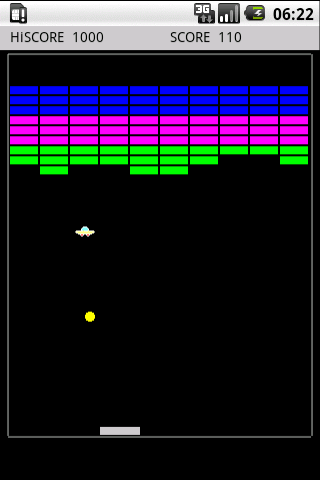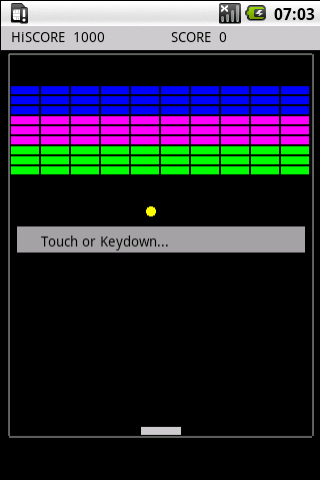 HVGA(320X480) or more.
The Left movement touches the left side of the screen.
The right movement touches the right side of the screen.
UFO that sometimes appears is a high score.
The bar can be moved by inclining it.
Please set it on a set screen pushing the menu key.
When being start next time, it becomes effective.
Previous Post: Colors War
Next Post: Dragon Math Lite