Synker Beta The Sync Widget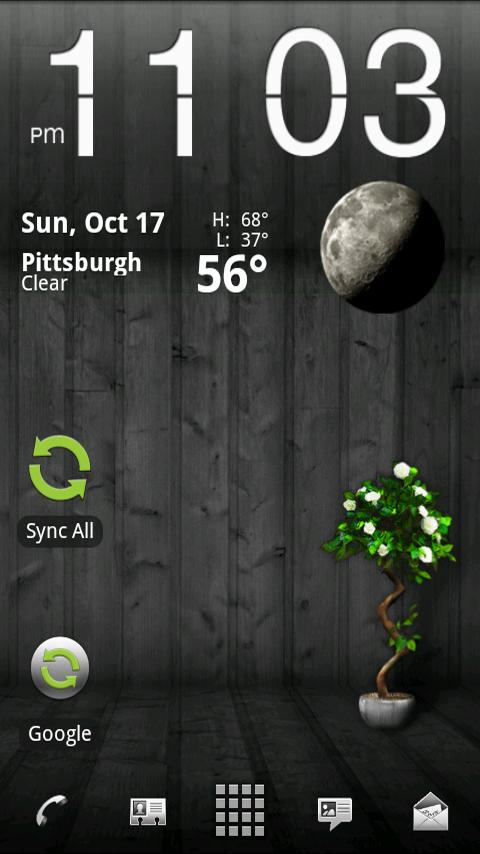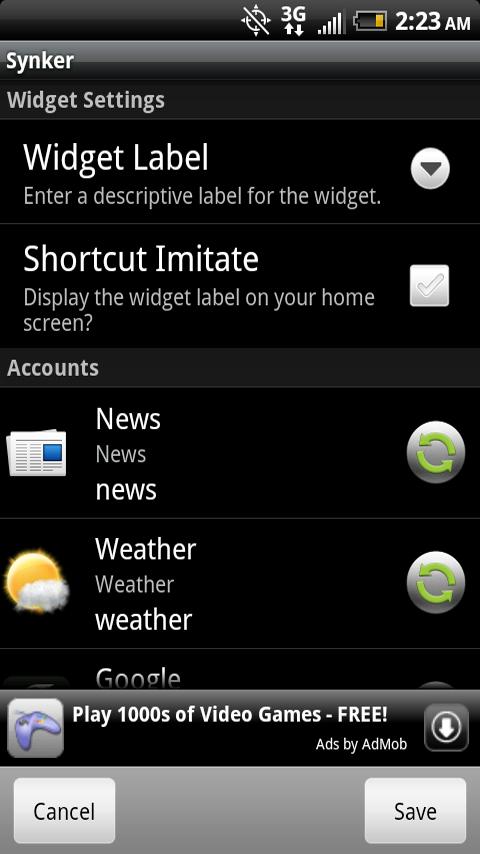 Synker, the Android account synchronization widget, allows you to synchronize all registered sync providers on-demand or "Force Sync/Sync All/Manual Sync/Sync Now". Synker will enumerate available sync-able account and allow you to create multiple widgets, or create one Sync All/Sync Now widget. Each widget is theme-able and configurable allowing for the selection of the accounts you want to sync. With this capability, Synker enables you to have separate widgets for contacts, calendar, social media, and more. Press the widget to synchronize the selected accounts independent of the current Android auto-sync setting; no need to toggle auto-sync on/off! Synker also supports force synchronization of accounts by Tasker and Locale as a plug-in; create Tasker/Locale profiles to sync specific accounts as desired.
The new sync notification service provides feedback about which accounts are actively syncing whether caused by Synker or some other mechanism.
New themes… coming soon.
Currently this application is in beta testing, please try it out and provide us feedback.
App Specification
App Name:

Synker Beta The Sync Widget

Rating:

4.4

Apk:

com.afterhoursdevelopers.android.synker

Cost:

Free

Developer:

http://www.afterhoursdevelopers.com/applications/android/synker-beta-android-sync-widget

Market:

market://search?q=pname:com.afterhoursdevelopers.android.synker