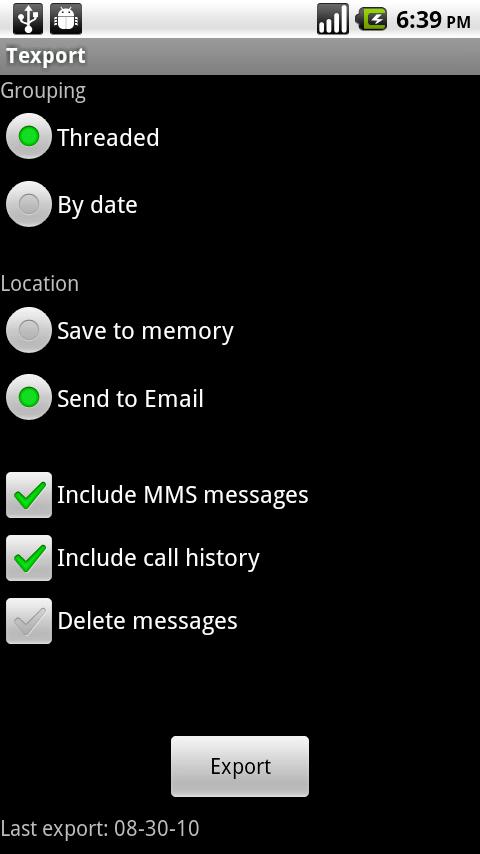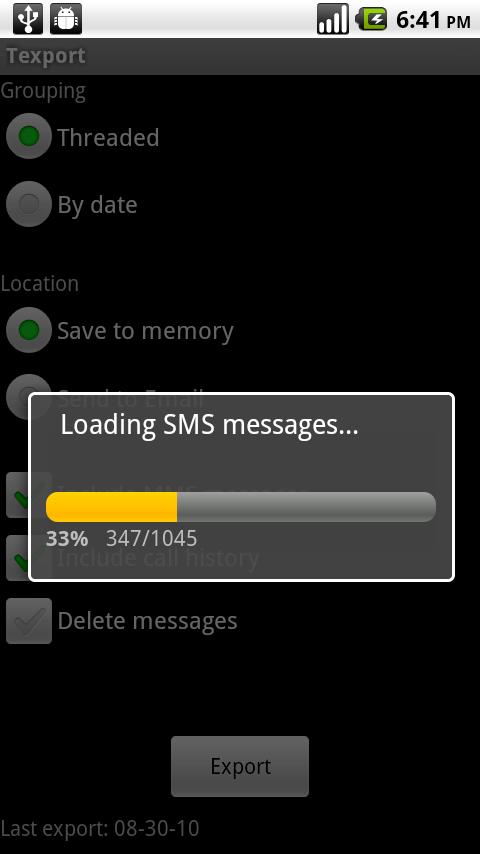 Export your SMS messages, MMS messages including attachments and call logs to .csv or .txt files and save them to your SD card or send them to your email.
*Update 5.1 – Fixes a number of bugs that caused the application to force close.
The app also now remains open after the export completes.