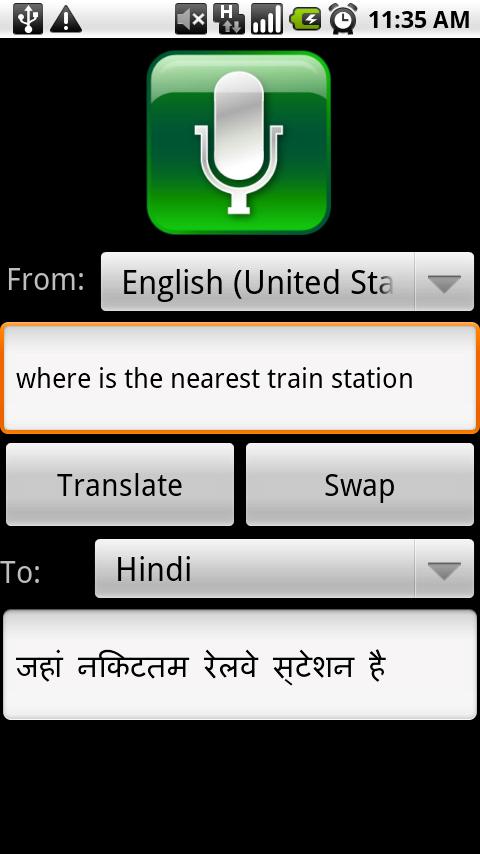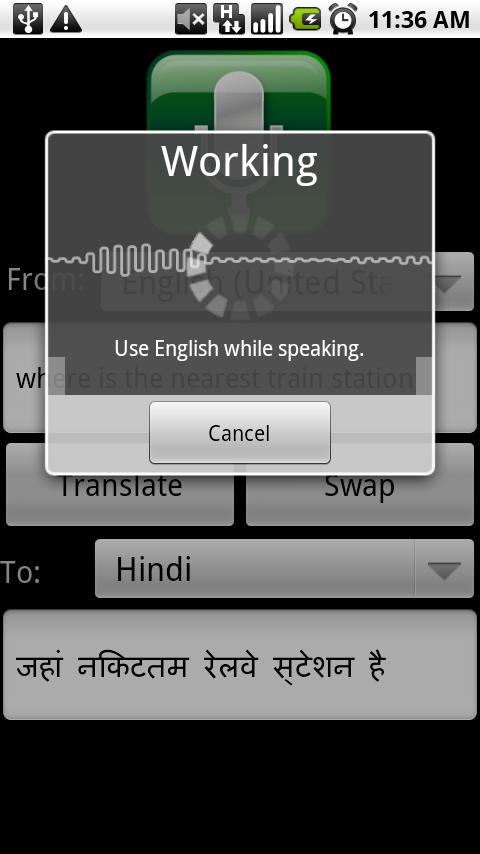 Real-time speech to speech translator for Android.
Features:
– compatible with SVOX high quality voices
– speech recognition in 7 languages: English, Spanish, French, German, Italian, Spanish, Chinese and Japanese.
– output voices in multiple languages.
– home screen widget
– translation can be sent as SMS (text only) and email (text and voice)
– compatible with Android 1.6 and above.
Android 2.2 and above : Read app Help if you have problems with speech output.
Android 1.6-2.1: Update TTSExtended to the latest version available in the Android Market.
IMPORTANT NOTES:
This application does not work on all devices. There are some known problems on certain devices and we are working hard to make the application work on all devices.
Uncheck Always use my settings from phones TTS Settings
Uncheck Override App Settings in TTS Extended (Android 1.6 to 2.1)
App Specification
App Name:

Talk To Me

Rating:

4.21

Apk:

info.fidogames.apps.talktome

Cost:

Free

Developer:

http://www.flaviuapps.com

Market:

market://search?q=pname:info.fidogames.apps.talktome