App Specification
App Name:

Three Character Primer

Rating:

4.42

Apk:

com.luke.threecharacterprimer

Cost:

Free

Developer:

http://sites.google.com/site/lukeshan00/

Market:

market://search?q=pname:com.luke.threecharacterprimer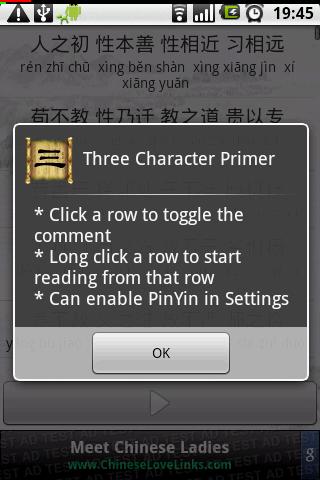 The Three Character Primer is one of the Chinese classic texts. With the short and simple text arranged in three-character verses, children learned many common characters, grammar structures, elements of Chinese history and the basis of Confucian morality.
* Listen to the reading
* PinYin supported
EMAIL me your comment.
Previous Post: Drome BETA
Next Post: VR Mileage Tracker