App Specification
App Name:

Tic Tac Toe Droid

Rating:

4.39

Apk:

com.ximad.ttt_lite_mx

Cost:

Free

Developer:

http://www.ximad.com

Market:

market://search?q=pname:com.ximad.ttt_lite_mx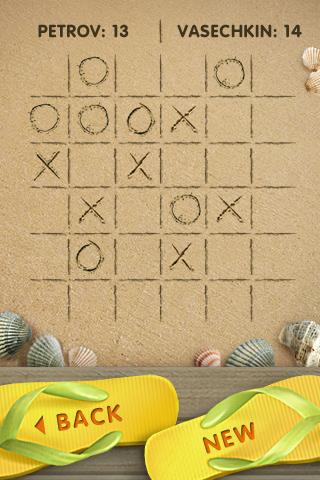 The BEST, SMARTEST and most BEAUTIFUL version of classic Tic Tac Toe game EVER!
WITH 3×3 AND 6×6 GAME PLAYS and multiplayer support: play with phone or with your friends.
Think of it as artificial Intelligence on your phone a selflearning Tic Tac Toe that is hard to beat as it learns from yours and its own mistakes.
Previous Post: Tekken Slide Puzzle
Next Post: ProtossHVGA,320480