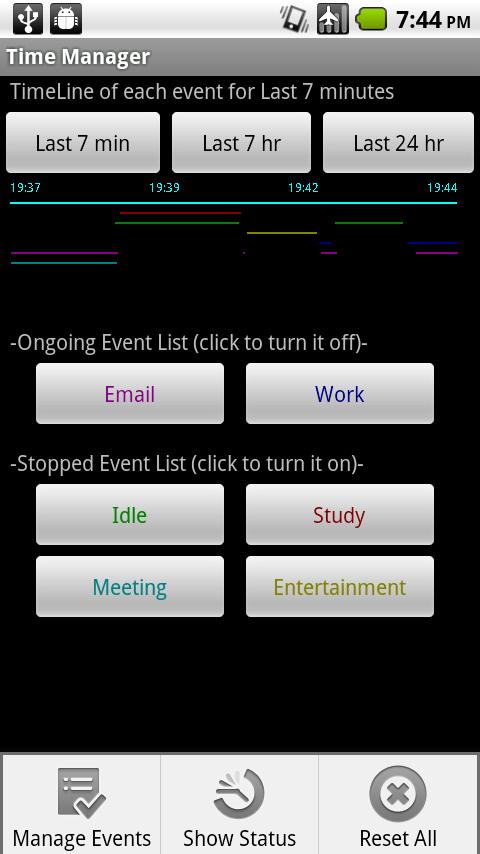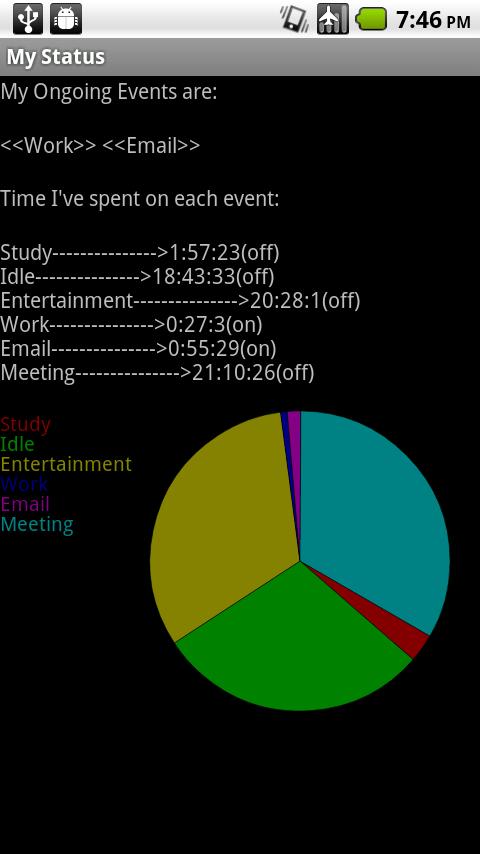 Time Manager helps monitor how much time you spend on each daily event.
You can create your own event and see the time portion of each event, the timeline of each event in the past 7 mins/7hrs/24 hrs.
You can also export your data by email.
Email us for improvement.Thanks
Recent changes:
V2.3:
(1) Adjust some layouts.
(2) Create Google Group.
If you get any suggestions, please feel free to email us: timemanagergroup@googlegroups.com
Or come to our google group to post messages: http://groups.google.com/group/timemanagergroup
App Specification
App Name:

Time Manager

Rating:

3.5

Apk:

chuizio.tm

Cost:

Free

Developer:

http://groups.google.com/group/timemanagergroup

Market:

market://search?q=pname:chuizio.tm