App Specification
App Name:

Touch It

Rating:

3.24

Apk:

air.indagalaxy.touchit

Cost:

Free

Developer:

http://www.indagalaxy.co.uk

Market:

market://search?q=pname:air.indagalaxy.touchit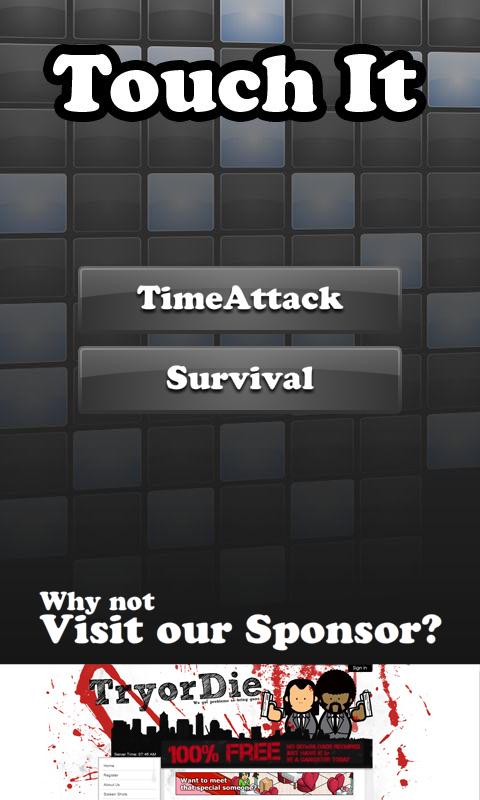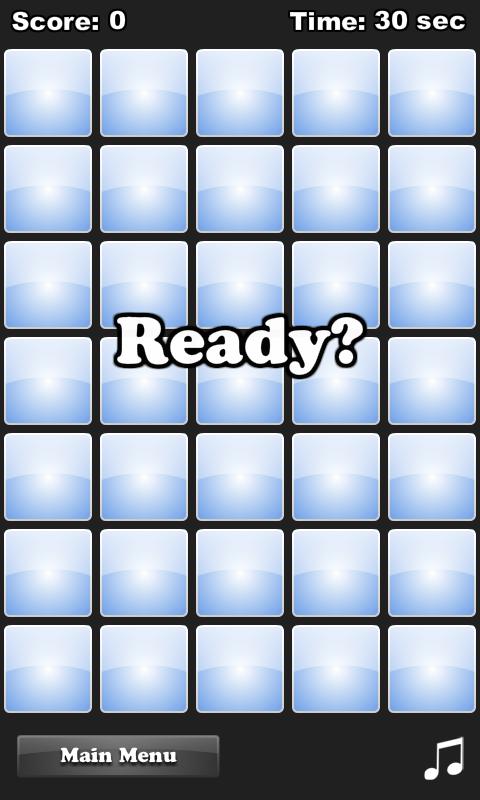 WARNING: Insanely Addictive!
Touch It is a FREE and Highly addictive touch / puzzle game for all ages. Featuring a high score system, see if you can beat your friends score and place top of the leader board. Now with two separate game modes its sure to make your fingers smoke.
Survival Mode
Survival is the name, finger pain is the aim. Stay alive as long as you can by turning the blue lights as they activate. With each light you turn out the speed increases slightly until your hands are just a blur swooping over your android screen!
Time Attack
Once youve mastered Survival Mode rest assured you can move to the Time Attack game mode where youll be tapping faster than ever before. The aim is simple, in the short amount of time you have deactivate as many lights as you can to gain a high score. After a short amount of time the lights will reactivate ensuring your fingers never rest.
But dont be distressed fine working citizen of [insert city here], if you become an Angry Bird because you cant beat your friends score, just tell them to take The Moron Test and youll feel better. If your a Gem Miner or a Doodle Jump er youll be sure to love our game that has absolutely nothing to with X Construction or Robo Defense!
Where hoping to hit a Homerun with this description, hopefully well make you want to eat some Spaghetti Marshmallows or even do some Jet Car Stunts!
With 2 game modes and counting this app is a great time waster for all, we hope to see your scores!
Homepage: http://www.indagalaxy.co.uk/mobile
Version: 1.3.4
The score board has now been updated!!
It is now possible to see the past weeks scores (which was the default) and now you can also see the scores for the past Month and All Time for both game types.
Next we will add buttons to the title screen so you can just look at the scores without needing to play a game.
Any feature requests then just leave them in the comments of visit our homepage, link above ;)
Version: 1.3.5
* Bug fixes and speed optimizations for this release.
Version: 1.3.6
* Added Highscore buttons to the Title Screen for each game mode
* Fixed a bug when saving scores to TimeAttack mode
* Added NativeApplication support so game quits properly
* Fixed a bug when saving options
* Name automatically added when submitting scores
* Speed Optimization
* Small bug fixes
Version 1.3.7
* General code optimizations
+ Extra (can you figure out what it is?)