App Specification
App Name:

Track & Protect

Rating:

3.64

Apk:

com.klomptek.tnpclient2

Cost:

Free

Developer:

http://www.trackandprotect.com

Market:

market://search?q=pname:com.klomptek.tnpclient2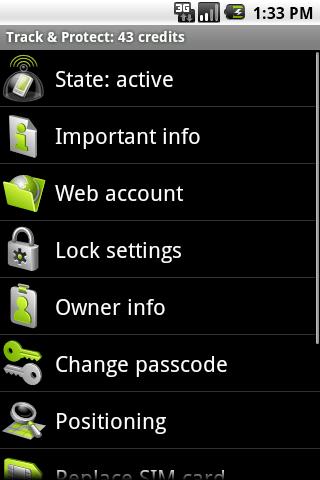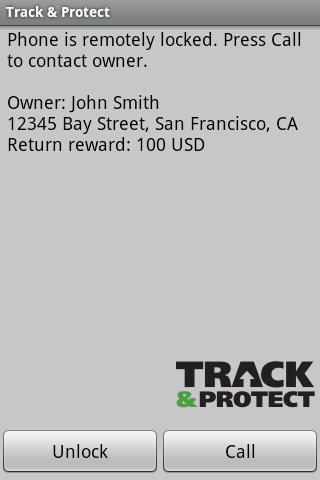 Track and Protect is a true professional remote security management service that is now available for your Android phone. Track and Protect is voted BEST MOBILE INNOVATION by Telecom Society.
Highlights of Track and Protect features:
- user ID check with auto-report to server if illegal usage.
- detect alien sim, report thiefs phone number to friend and to server with number, location, and operator ID
- location report on map on wrong passcode attempts.
- Remote locate, lock, wipe, alarm etc. by sending commands from your personal secure webaccount.
- MAKE REMOTE CAMERA SHOTS and see them at your personal security control account page.
- Activate Call back and listen to your phone surroundings.
- No battery drain, Track and Protect uses SMS to send remote commands from your webaccount to your phone.
Free download with basic free features. Purchase credits from within your account page to activate remote control management features.
Over 20 languages supported. Advanced web based control panel to control your lost or stolen phone, even if a thief changed the SIM card!
Previous Post: mColorPicker
Next Post: Marvel Theme