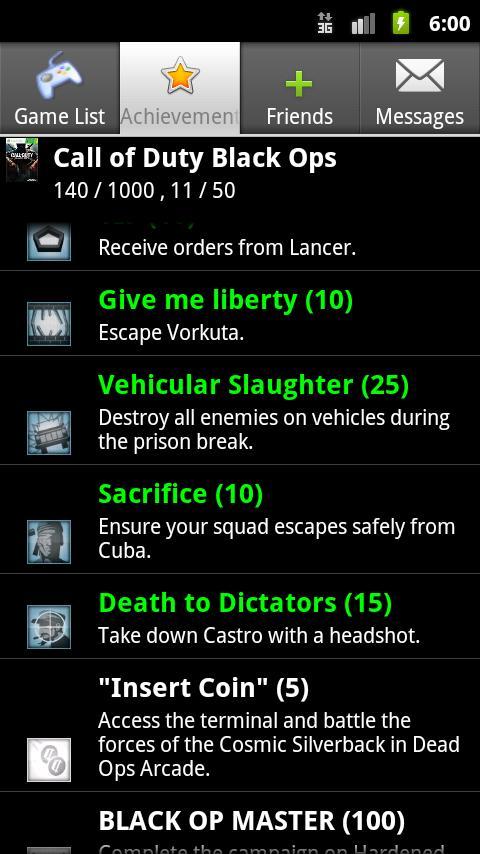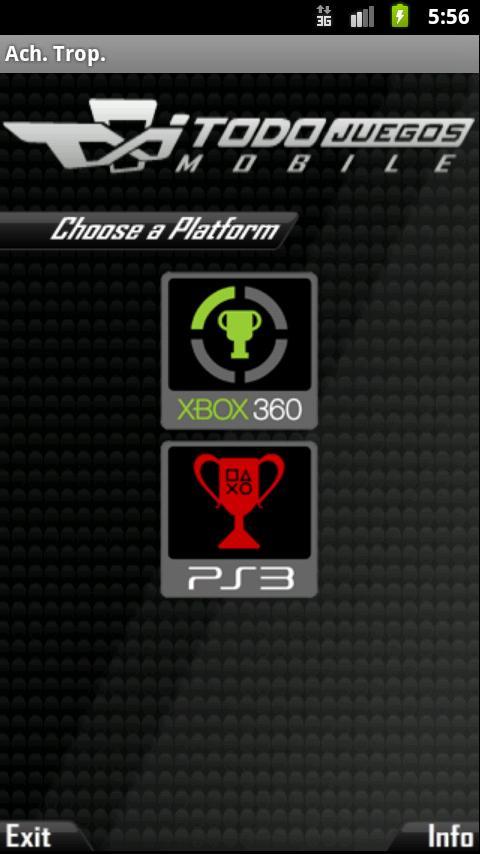 Check in real time the games you have played, your Achievements (Xbox 360 Live), Trophies ( PSN ), your friends status and their latest games played. Everything you need to track your Xbox Live and PlayStation Network profile on your phone.
Remember, this application is FREE and full featured.
For Xbox Live you can also read messages, PlayStation Network still doesn't support it outside the console.
* To check your Xbox Live and PSN stats you have to enter your email and password for each platform. This data NEVER leaves the phone to third parties, it's only transfered to Microsoft and Sony servers, in a secure way (HTTPS), in order to log in.
It also has an offline database with Achievements (Microsoft Xbox 360) and Trophies (Sony PlayStation 3) for more than 900 games, including:
– Alan Wake
– Assassin's Creed 2
– Battlefield: Bad Company 2
– Borderlands
– Call of Duty Modern Warfare 2
– Call of Duty Black Ops
– Fallout 3 New Vegas
– Final Fantasy XIII
– God of War III
– Grand Theft Auto IV
– Halo 3
– Halo Reach
– Madden 10
– Need for Speed: Hot Pursuit
– Red Dead Redemption
– Super Street Fighter IV
– Tiger Woods PGA Tour 11
– UFC Undisputed 2010
and much more!!
The Achievements and Trophies databases are locally installed so you don't need to have a connection in order to check them out. Stop wasting your bandwidth checking websites with "Achievements and Trophies"!
"Achievements and Trophies" is in English and Spanish and you can change languages on the fly, no need to download anything. PS3 and Xbox 360 info included in both languages.
This applicacion is free thanks to TodoJuegos.com ( http://www.todojuegos.com ).
Follow us on Twitter: @TodoJuegos_com
App Specification
App Name:

Trucos

Rating:

3.92

Apk:

com.todojuegos.trucos

Cost:

Free

Developer:

http://www.todojuegos.com

Market:

market://search?q=pname:com.todojuegos.trucos