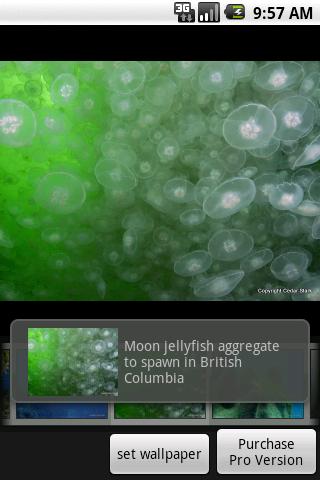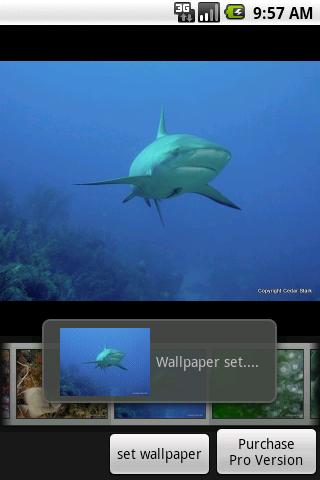 A visually stunning wallpaper app that makes it easy to scroll through incredible underwater photographs and set them as your wallpaper with a push of a button. Very easy to use, and it has a neat sound effect of breathing underwater which almost makes you feel like you are there.
Look into the underwater world with professional underwater photographer Cedar Stark.
Photos are from various top cold and warm water dive destinations such as Alaska, British Columbia, Bahamas, and Mexico.
You can easily set beautiful photos of SHARKS, OCTOPUS, ANEMONES, INVERTEBRATES, MORE SHARKS, CORAL, SEA STARS, COLORFUL FISH as your background with a simple push of a button.
The free version has a few non-invasive adds that help support the photographer, so dont forget to click on them if you want:)
If you like it, please help the photographer go capture more images by buying the pro version for only 99 cents and get over 50 high-quality images with no adds!!!!
Each image has a caption when you tap on it that describes the photograph and where it is from.
To see more great apps search for panawow.com in the android market.
App Specification
App Name:

Under the Sea Free

Rating:

4.57

Apk:

com.panowow.android.underwater

Cost:

Free

Developer:

http://www.panowow.com

Market:

market://search?q=pname:com.panowow.android.underwater