App Specification
App Name:

Vodafone Egypt USSD

Rating:

5

Apk:

com.sherif.vfe.ussd.activities

Cost:

Free

Developer:

Market:

market://search?q=pname:com.sherif.vfe.ussd.activities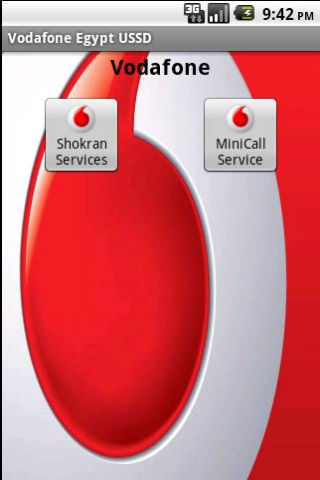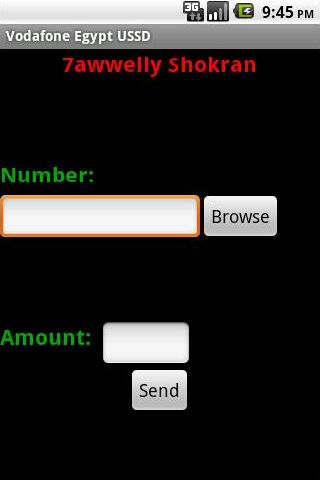 Vodafone Egypt USSD application enhances the user experience while using USSD (short codes).
With this app, no need to type the mobile number to transfer balance or to send a Mini Call, just browse and select the contact.
Works only with Vodafone Egypt Subscribers.
Developed by a Vodafone Egypt User.
Recent changes:
In this version:
- All Shokran Services are included.
- Mini Call service also included.
More services will be added soon.
Previous Post: JASMIN nametone droid
Next Post: Whiteboard Lite