Weights and Measures Guide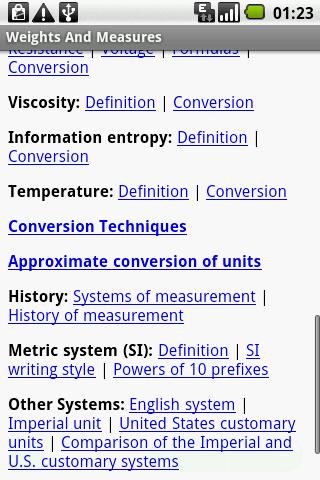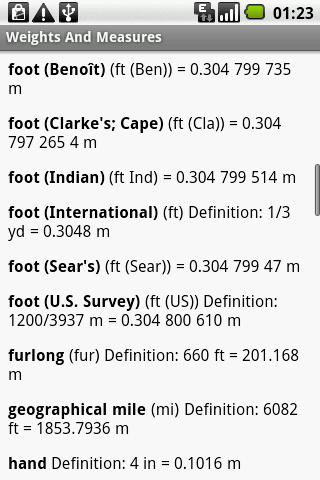 Boost Your grades with this illustrated quick-study guide. You will use it from high school to college and beyond.
Conversion of over 1,000 units.
Metric, English, and US customary systems.
List of powers of 10 prefixes.
Explanation of SI writing style.
Approximate conversion of units.
Clear and concise explanations.
more!
Recent changes:
– added a menu with find-on-page functionality for easier navigation;
– optimized articles loading;
App Specification
App Name:

Weights and Measures Guide

Rating:

4

Apk:

com.mobilereference.weightsandmeasures

Cost:

Free

Developer:

http://mobilereference.com

Market:

market://search?q=pname:com.mobilereference.weightsandmeasures