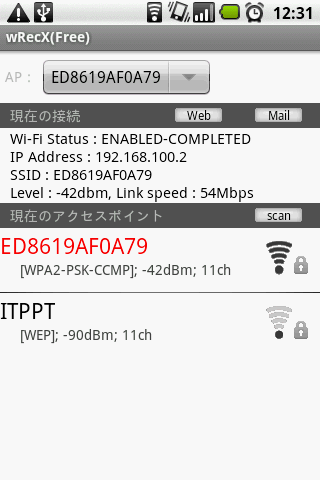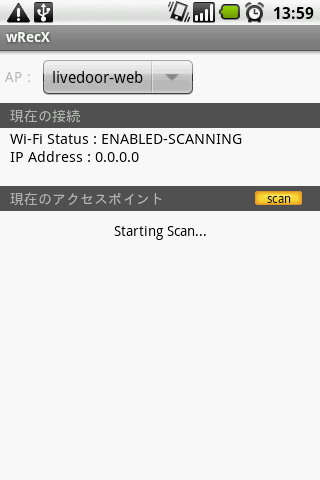 The state of Wi-Fi and access point(AP) display.
—
: The connection is a tap as for the list.
: Automatic connection, to configured AP.
:+Open network.
SSID: Automatic connection, only to specified AP.
Recent changes:
— Update 2.3.0(2010.12.21)
Connected method WPA2-PSK was supported.
— Update 2.2.3(2010.7.14)
The default of AP can be set.
Bug Fix(NullPointerException).
App Specification
App Name:

Wi-Fi scanner wRecXFree

Rating:

4.15

Apk:

jp.gr.tokotoko.wrecxf

Cost:

Free

Developer:

http://www.tokotoko.gr.jp/

Market:

market://search?q=pname:jp.gr.tokotoko.wrecxf