Wine Language Pocket Guide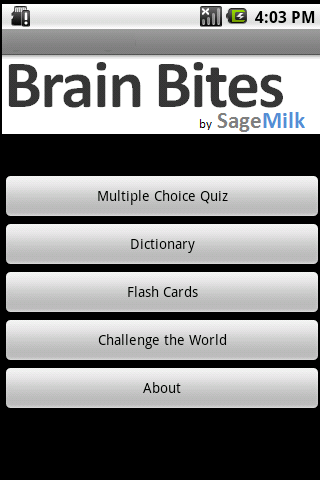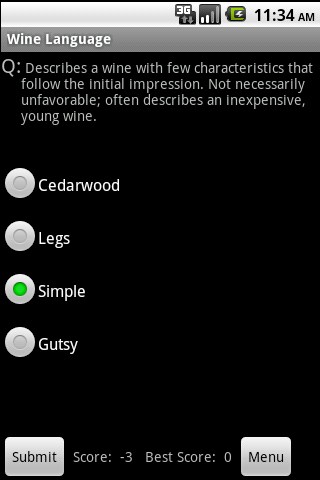 Speak like an English wine connoisseur. Learn 200 phrases, terms, & definitions used to describe wine. Such as:
Nervy – a wine with a noticable amount of acid yet balanced.
Includes multiple-choice quiz, flashcards, & dictionary.
Use when dining out to find just the right description of a new wine.
App Specification
App Name:

Wine Language Pocket Guide

Rating:

3.67

Apk:

wine.test

Cost:

US$1.29

Developer:

http://www.sagemilk.com

Market:

market://search?q=pname:wine.test